2022 Photo Contest Results
on , in
Company News
by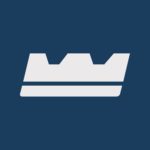 As the year draws to a close, so does the Annual Lode King Photo Contest. This year's entries were beautiful, and we were so impressed with the creativity and talent of all of the participants. It's no easy task to pick the winning photos. Staff at Lode King placed their vote, and with that came these 13 entries who emerged as the winners. Congratulations to all of the winners, and thanks to all of those who participated!
Follow us on Instagram, Facebook, or Twitter to see more of these amazing entries featured throughout the next year.
Would you like a calendar? Click here to claim a free 2023 calendar!
Note: If you click the link above to order a calendar, the code will automatically be applied. Once the codes have been used up, the price will no longer reflect the discount. We are unable to provide tracking or shipping information.
Cover Photo
January
February
March
April
May
June
July
August
September
October
November
December