Distinction Tri-Axle 3 Hopper Trailer
on , in
Product Updates
by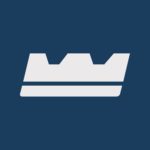 Introducing the all-new Lode King Distinction 45′ Triple Hopper. Save time and reduce trips back to the yard by carrying up to three different types of commodities.
Introducing our latest Distinction 45′ tri-axle triple hopper trailer. The trailer features a standard 84″ sidewall, allowing a maximum heap capacity of roughly 2,200 cubic feet to store product. The front and rear hoppers both carry 40%, and the centre holds 20% of the capacity. All three hoppers come with a 16″ × 24″ stainless steel chute gate. The trailer is available in three different colour options–White, Black, and our new Graphite Metallic. The front and rear walls are available in stainless steel for a shiny exterior appearance on all corners. The lower rail is vented, allowing any condensation or moisture to escape. The hoppers are vented through the end caps as well.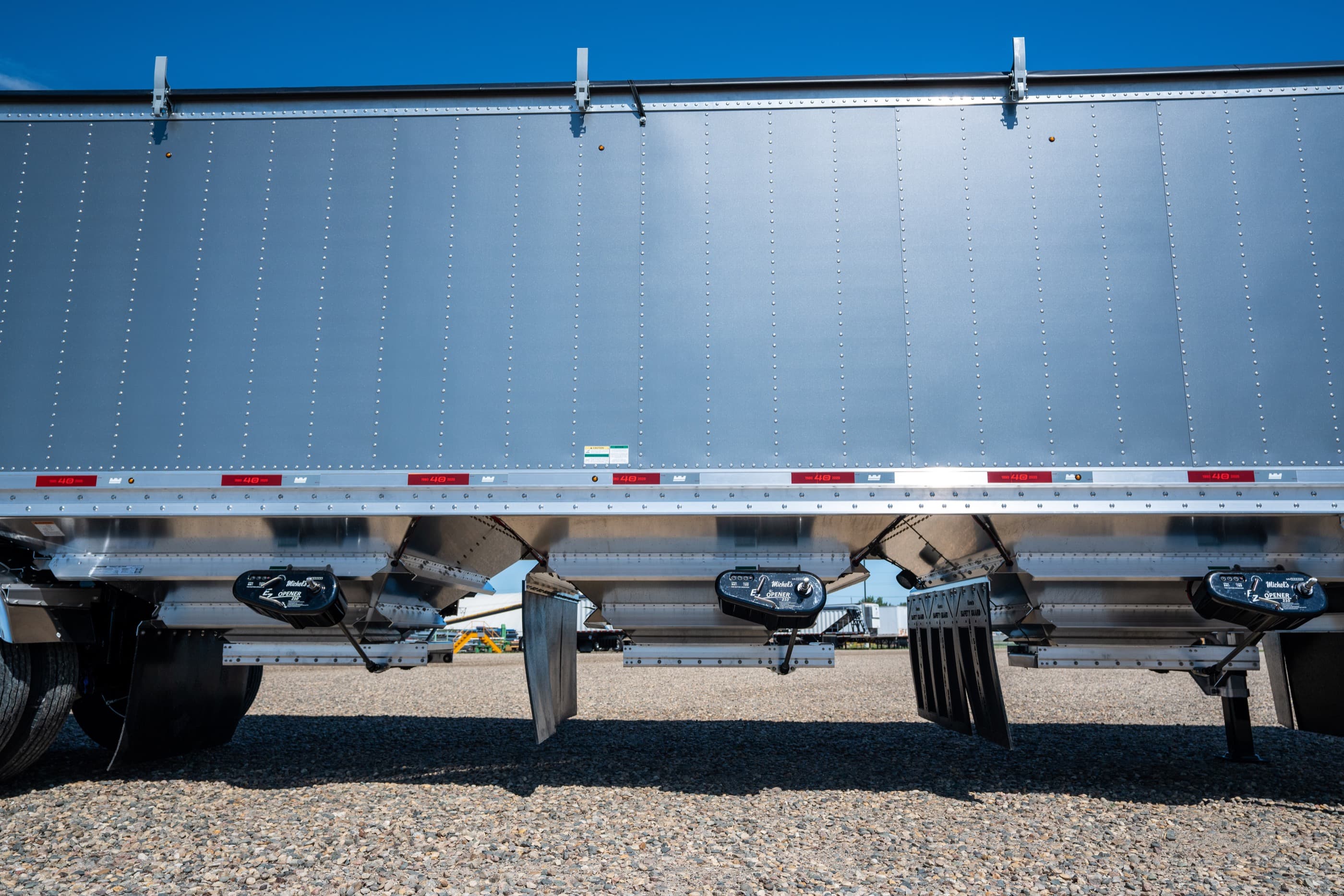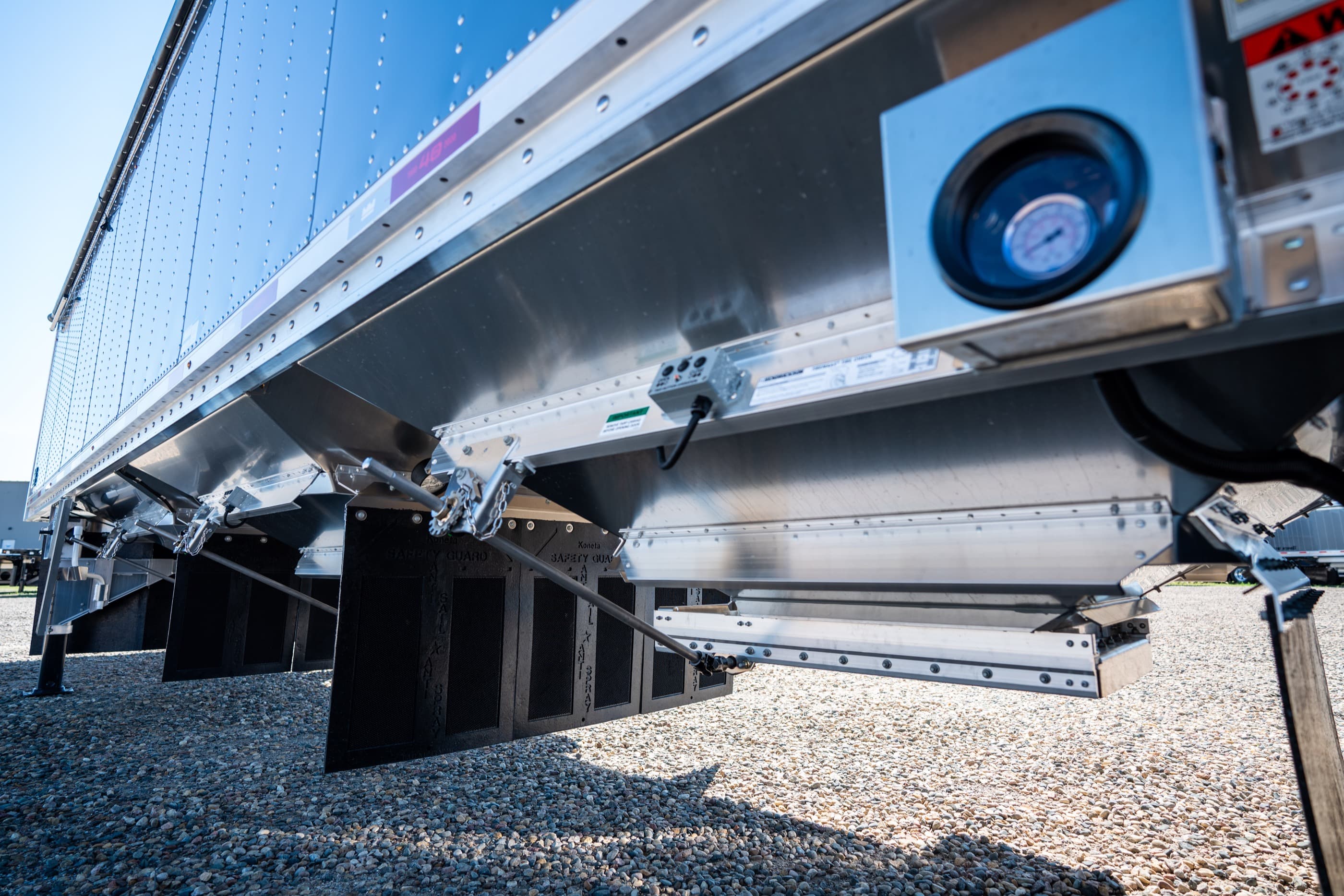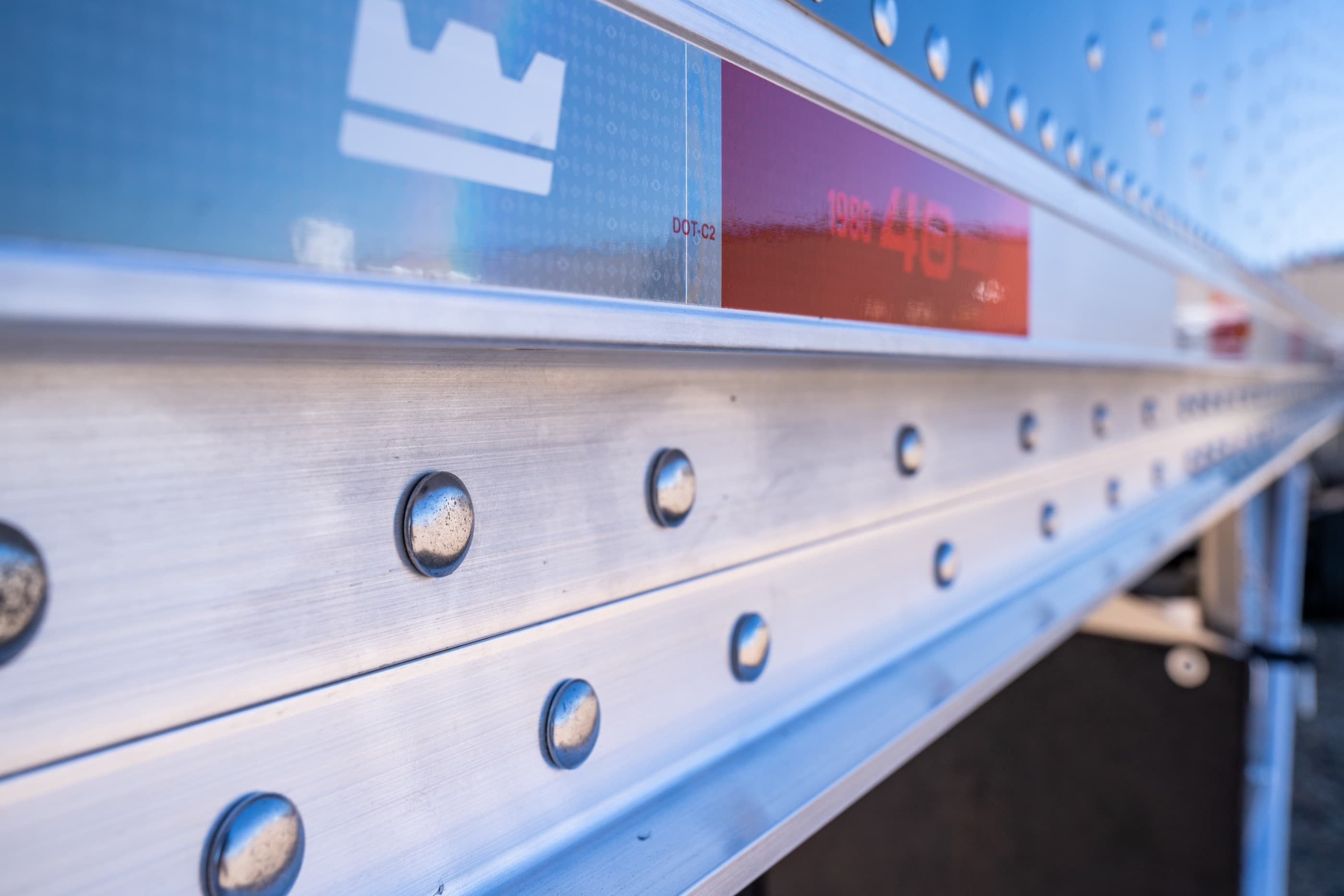 The Distinction trailer shown features the optional Michel's chute openers that offer some unique advantages. With these openers, you'll have the ability to carry the remote on top of the unit you're loading into and still control the gates from above, saving you from having to run up and down the trailer. This allows you to shut off the product once the bins are getting full.
On units equipped with the chute openers, the drive motor is located on the right side of the trailer, with additional switches on the left side, allowing you to open and close the hoppers from either side in addition to being operated remotely.
These hoppers have over 21″ of clearance, depending on the tire size you choose, allowing for easy access for a swing auger.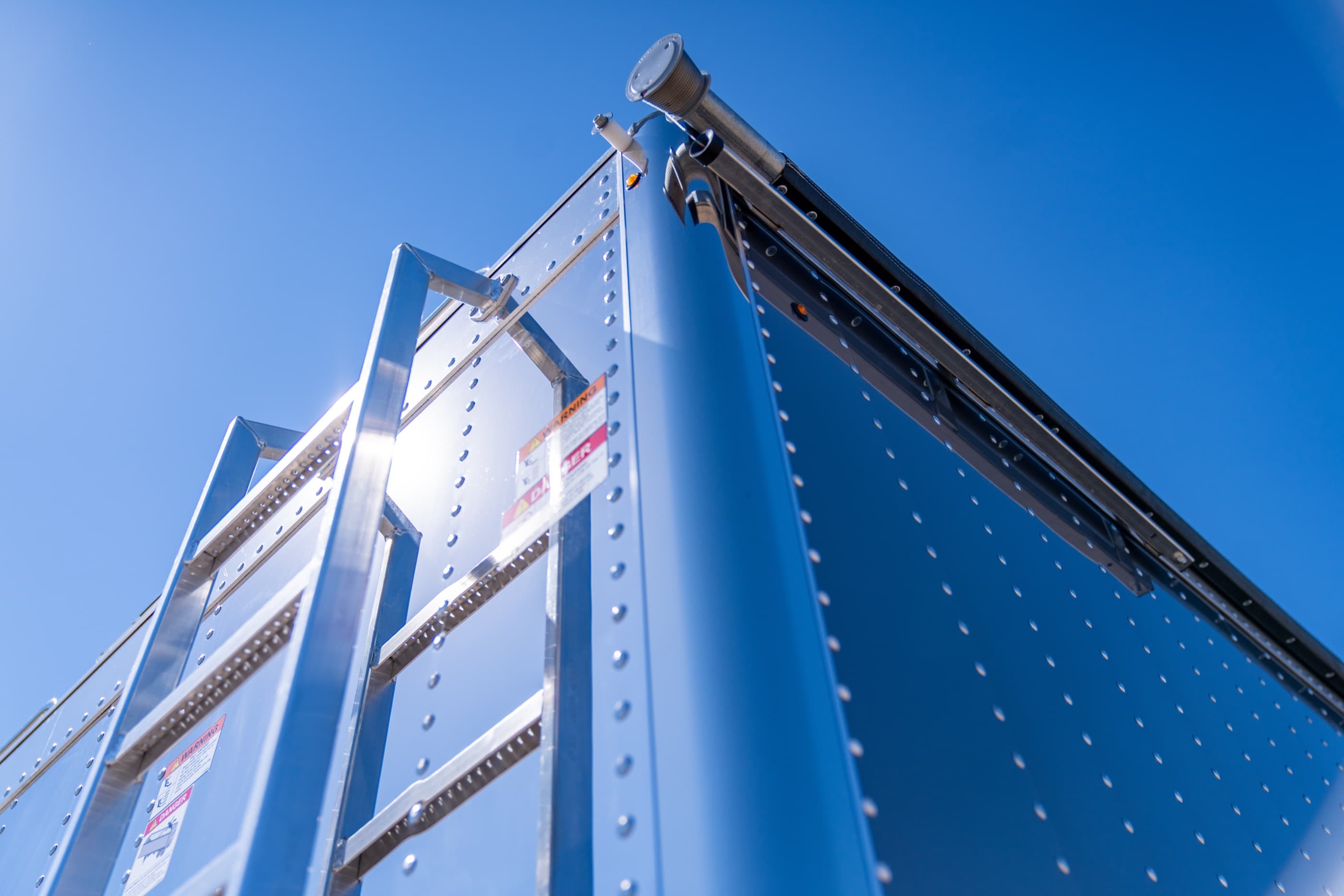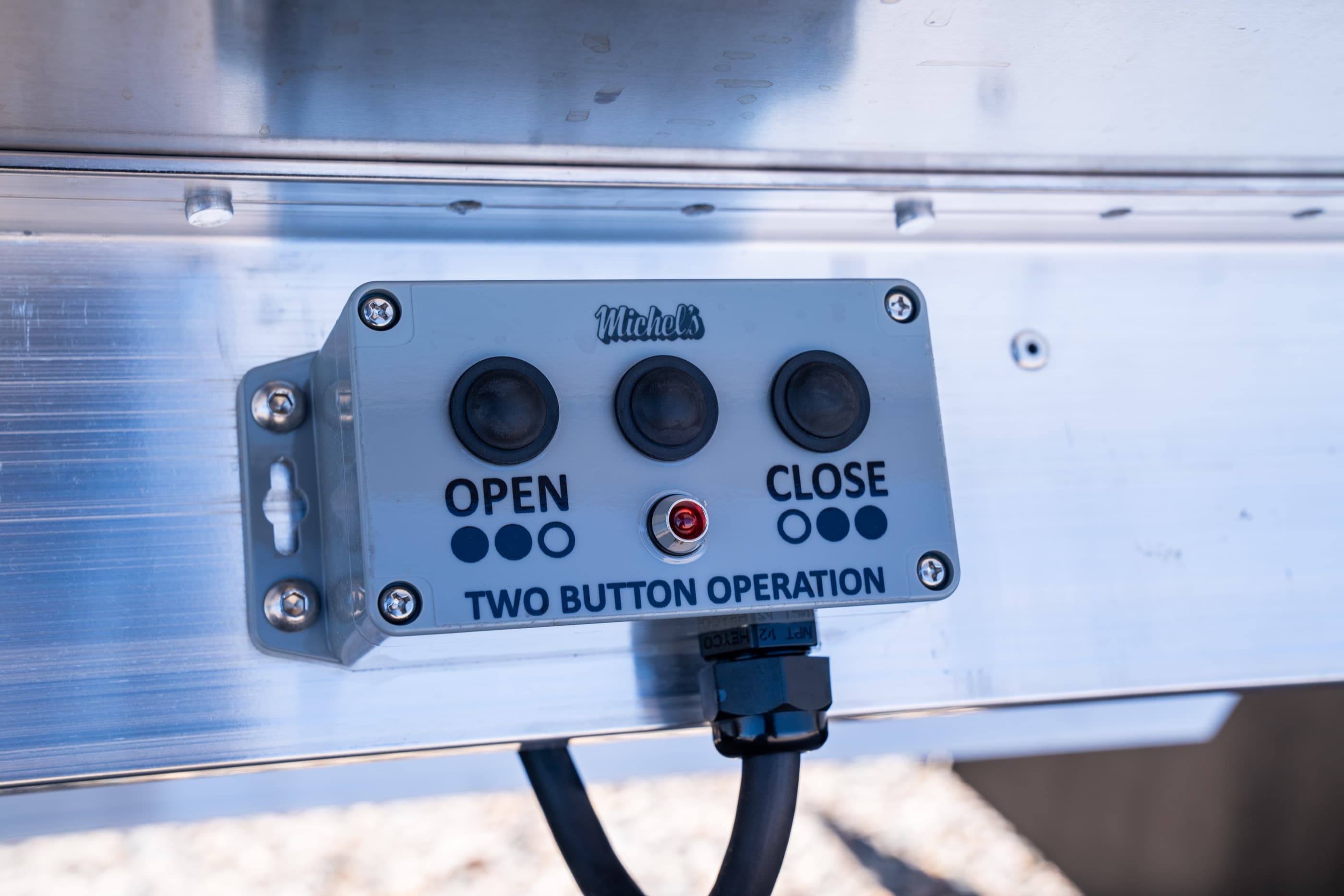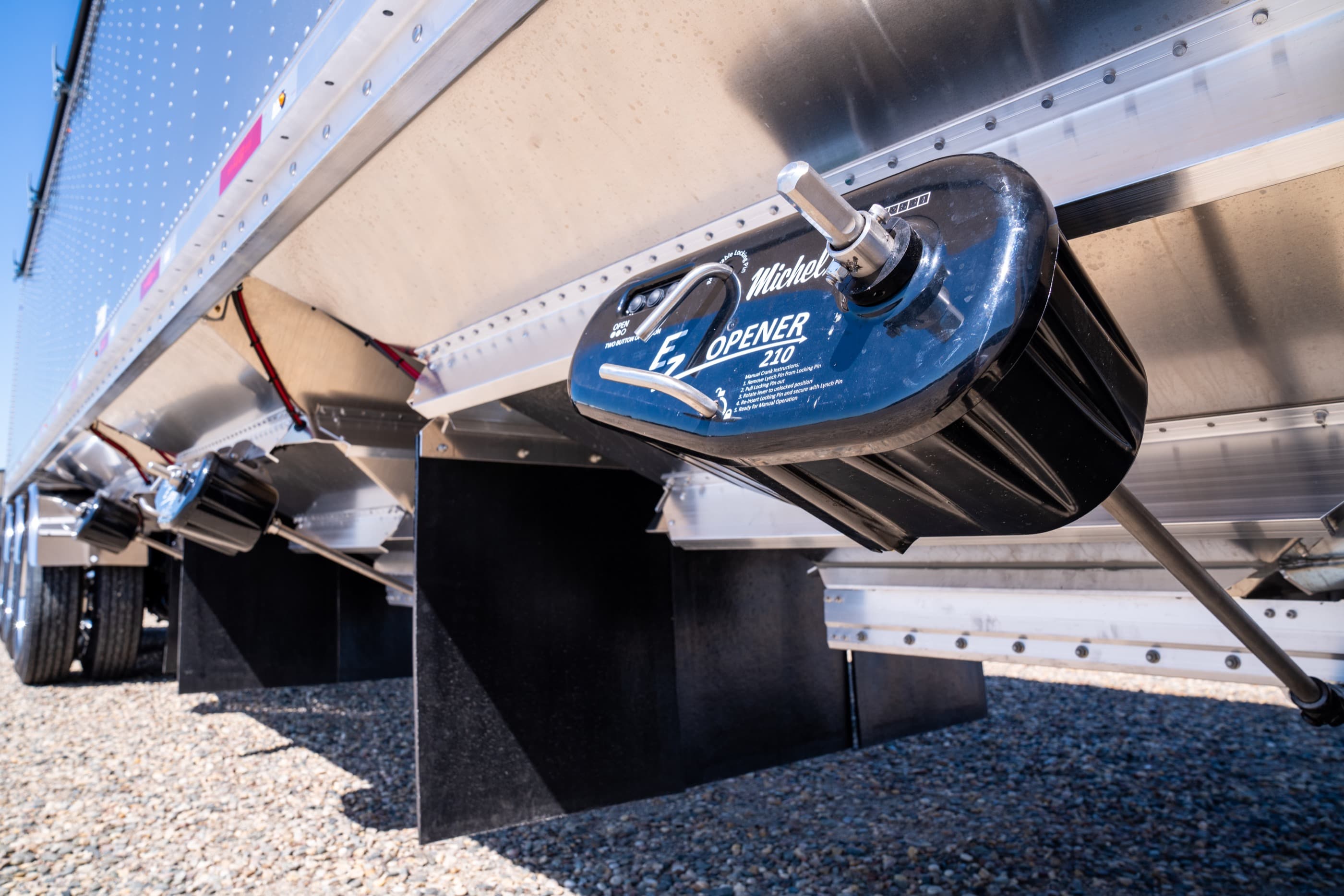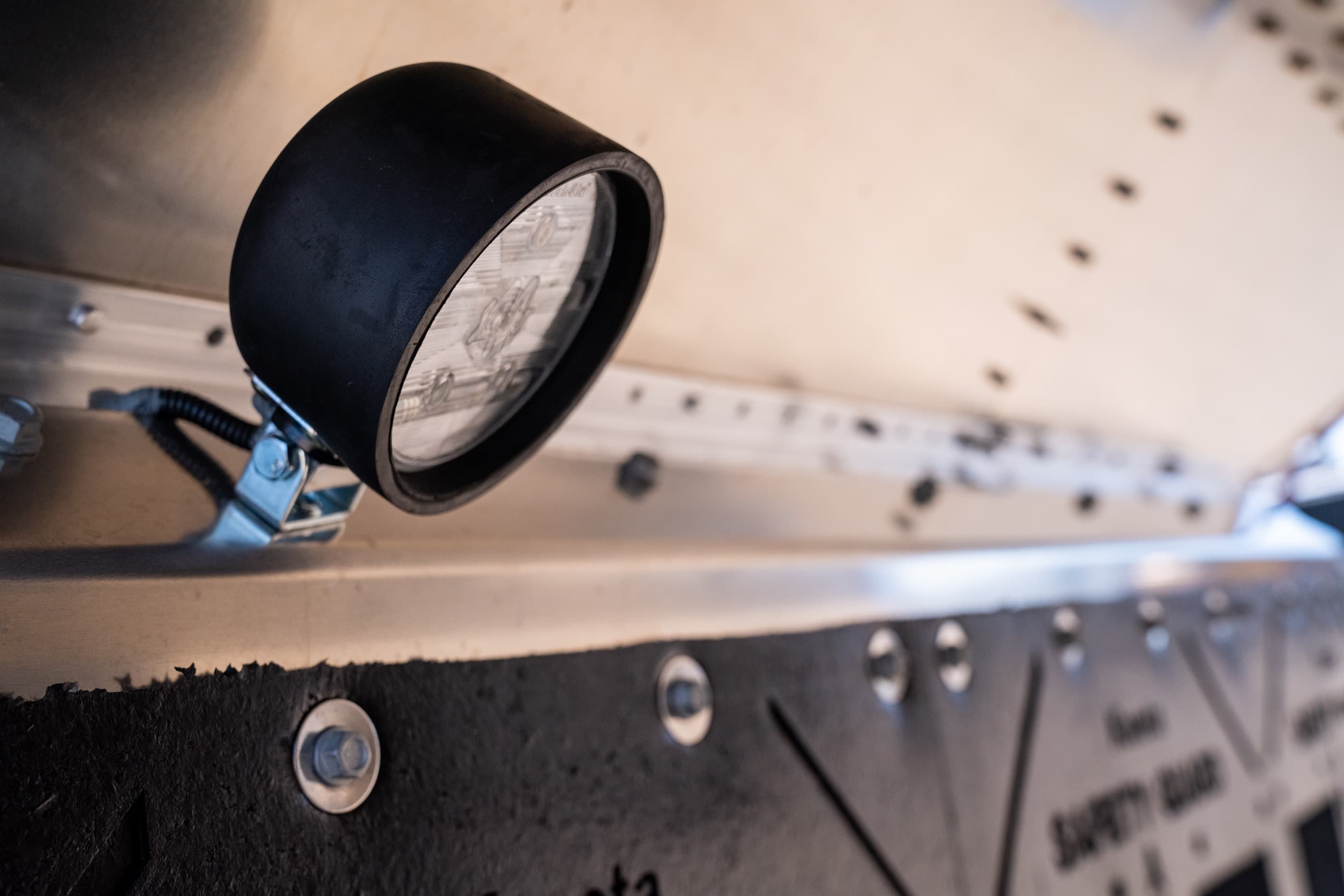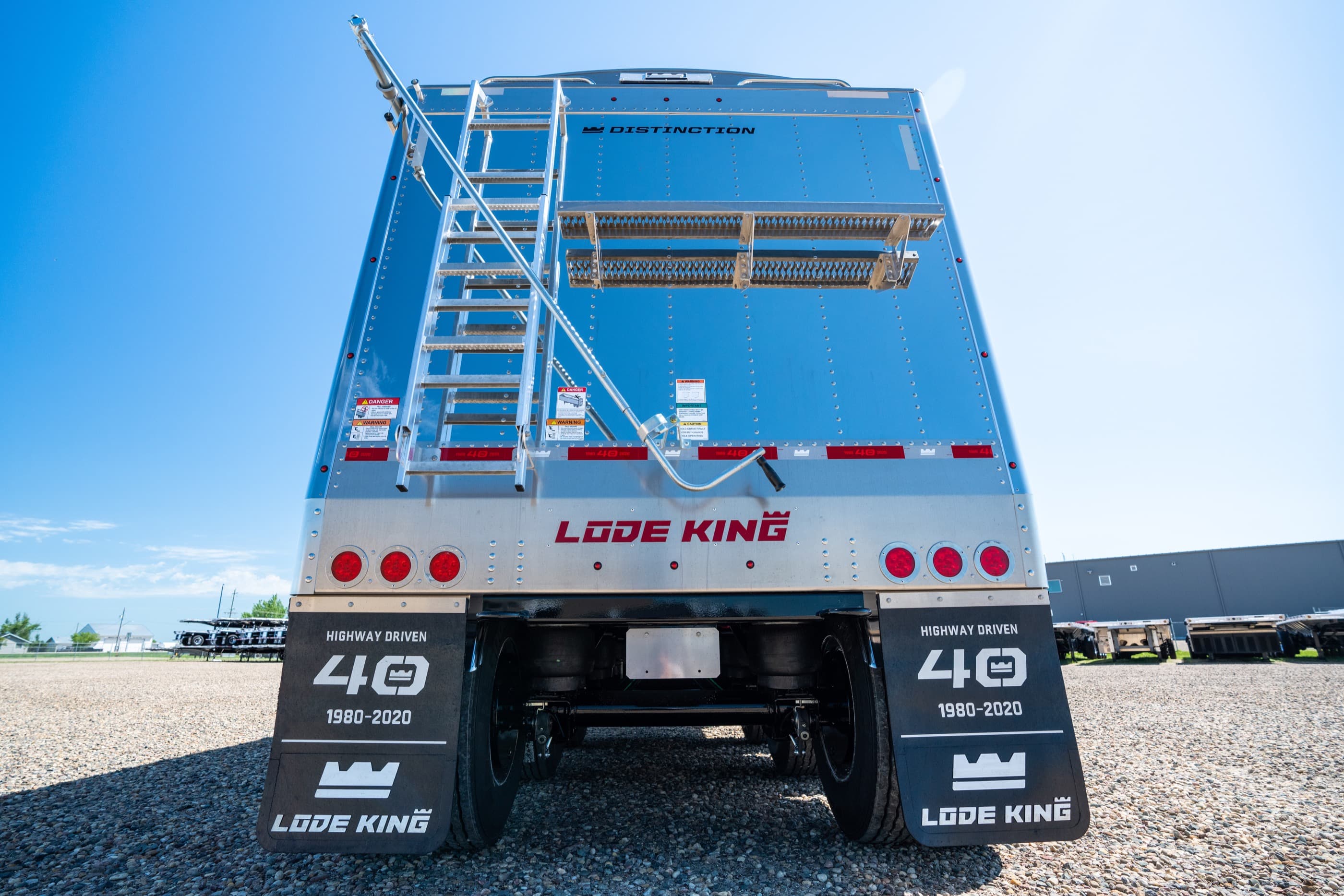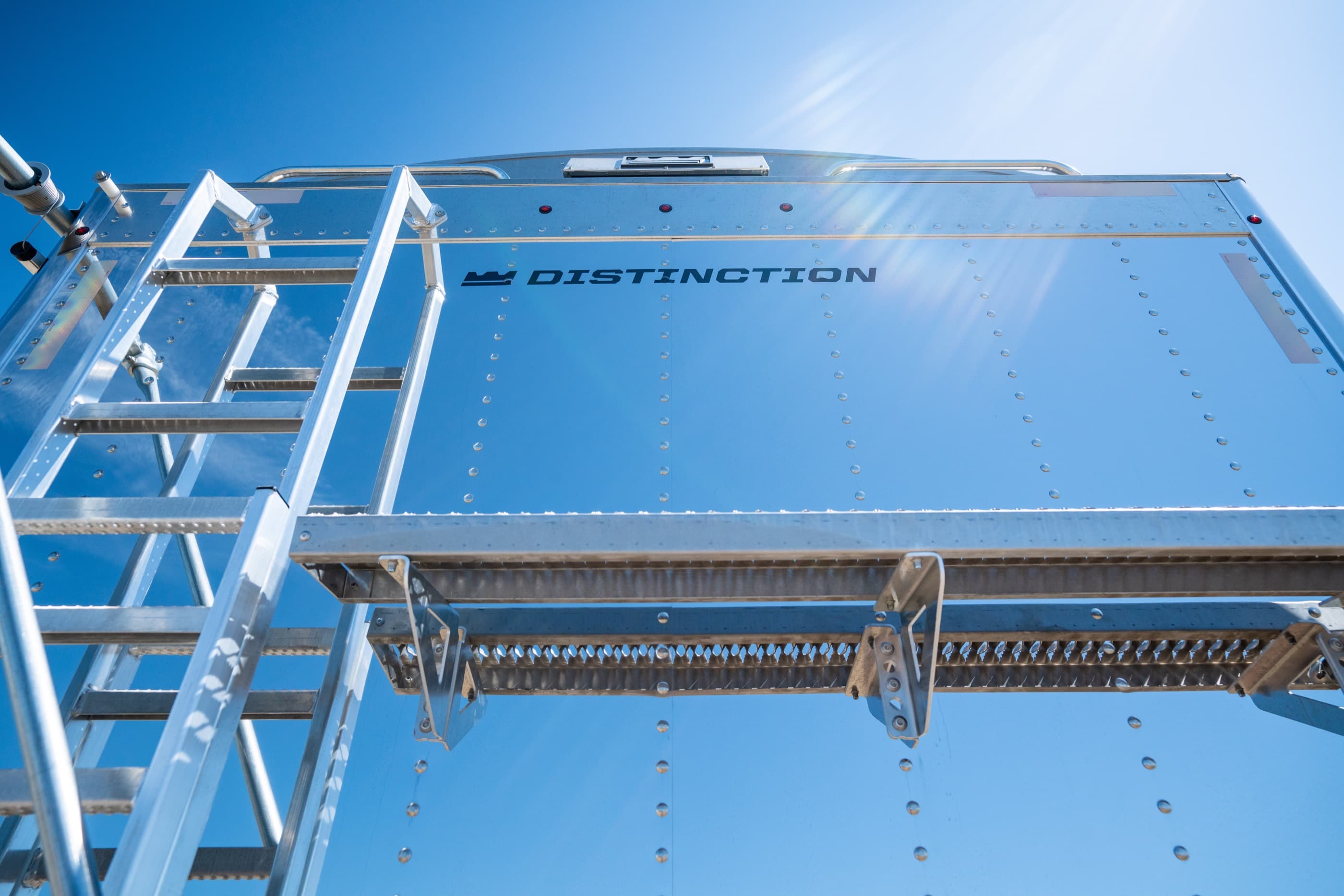 In addition to the rack and pinion design, the gate itself is made of stainless steel, preventing rust and keeping out debris. The gate is supported by Nylon rollers which are made out of replaceable Teflon wear strips so as the trailer ages, you can refurbish to maintain that new look.
Ahead of the landing gear, you can add extra belting. Standard on the trailer is the Jost landing gear.
We have four different lighting options available. In the video above, we feature a trailer outfitted with our Option C light package–our top lighting with seven lights along the top of the trailer and seven on the main rail. These lights are the optional Model 33 penny lights by Truck-Lite. Additional interior and exterior lighting is available, helping you see what's going on inside and outside of the hoppers at night.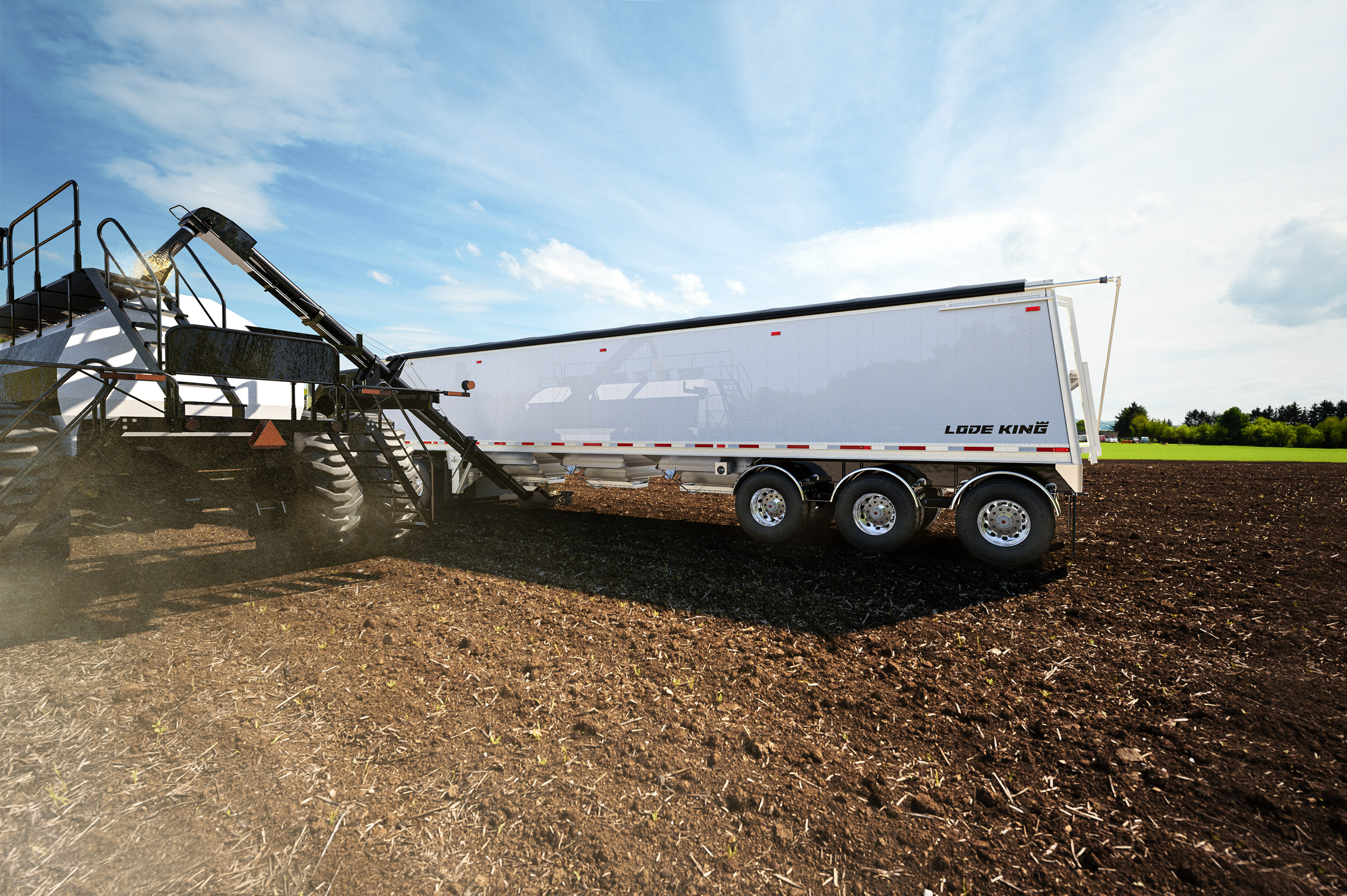 On the front and back of this trailer, we've added a catwalk and a ladder so you'll be able to look at what's going on in the hopper. Inside the hopper, we offer steps that allow you the ability to climb down and across to get into the centre hopper.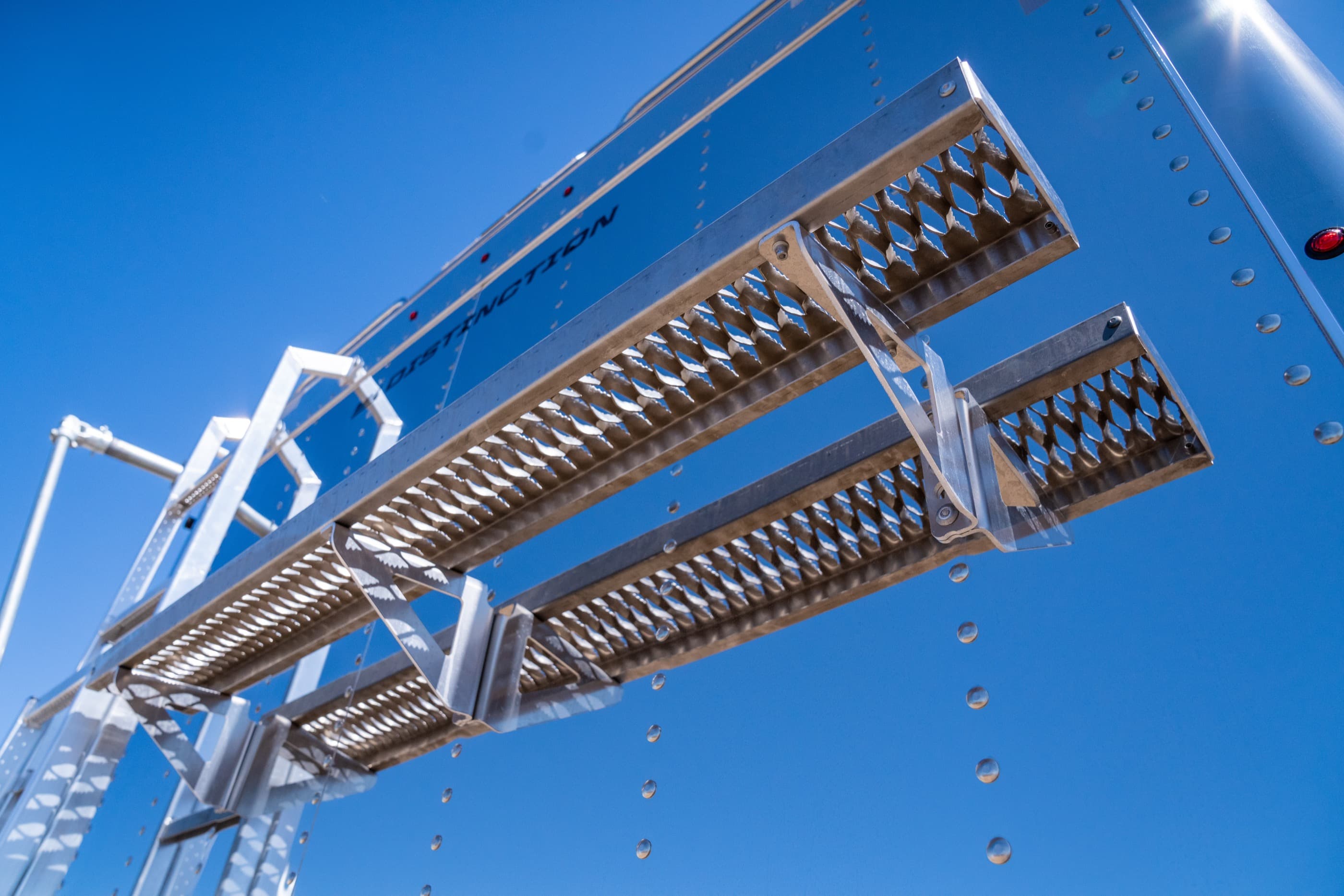 Build & Configure your Distinction 45′ Triple Hopper using our interactive trailer configurator.