Industrial Electrician
on , in by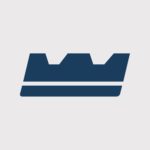 Reporting to the Maintenance Supervisor, the Industrial Electrician participates in all phases of maintenance troubleshooting, repairs, new installs, and maintains plant machinery, equipment and machine tools.
Key Responsibilities
• Maintain and troubleshoot plant facilities, complex production equipment including electrical, electronic and pneumatic systems to optimum operating efficiency
• Diagnose and correct malfunctions, modify, calibrate and test, power panels, CNC, time clock and communication systems, machining centers, overhead crane, forklifts, controls and programmable equipment controls
• Prevent equipment failure through analysis, parts replacement and care of machinery by means of an approved maintenance program
• Installation of new machines and equipment
Qualifications:
• Possess an Electrician Red Seal Certification, with an Industrial Electrician Certification being preferred
• Experience working as a journeyperson Electrician; maintenance within a manufacturing environment an asset
• Proven mechanical troubleshooting and strong problem-solving skills is required
• Strong English verbal and written communication skills. Ability to read and interpret manuals and OEM specs
• Strong interpersonal skills, be a team player and have the ability to work with minimal supervision
Physical Requirements:
• Regularly perform physically demanding work
• Ability to work at heights and confined spaces
We appreciate all applications, however only those selected for an interview will be contacted.