Parts Shipping & Receiving
on , in by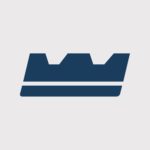 The Parts Shipping and Receiving position, includes preparation of shipping documents and obtaining rate quotes. Picking and packing of these parts, made ready for couriers and/or the shipping department. Receiving and distribution of all parts orders. Assisting customers with inquiries about parts and orders. This position would also be responsible for replenishing the parts stock and the organization of the parts area.
Key Responsibilities:
• Receiving parcels from carriers.
• Distribution of received parcels.
• Handling receiving paperwork.
• Picking and packaging parts suitable for Courier, UPS or shipping via mail.
• Prepare shipping documents, rate quotes and cross border shipping documents.
• Assist with customer service including: answering calls, emails and requests from customers.
• Assist in issuing and tracking production parts orders.
• Replenishing inventory.
• Organize parts in indoor & outdoor racks.
Qualifications Required:
• Accuracy and attention to detail.
• Excellent organizational skills, with the ability to multi-task.
• Strong English verbal and written communication skills.
• Strong interpersonal skills, be a team player and have the ability to work independently.
• Frequently lifts/carries/maneuver heavy material/parts/packages over 50 lbs (up to 70 lbs per piece).
• Strong computer skills: Microsoft Outlook, MS Excel and MS Word.
• A high degree of judgment and initiative is required in a problem situation.
• Must have an excellent work ethics and attendance record.
We appreciate all applications, however only those selected for an interview will be contacted.