Production Manager
on , in by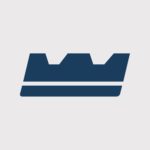 Reporting to the Operations manager, this role will provide leadership and plan work activities in a manufacturing plant.  You will mentor your staff in a positive and productive way, encouraging continuous improvement.  You will plan, organize, and control production to ensure that goods are produced efficiently, on time, and to Lode King's quality and safety standards.
Key Responsibilities:
Lead, mentor, and develop your team – cultivating talent and a positive motivated team.
Review and set KPIs and Targets, hold supervisors accountable for targets.
Responsible to review, understand and ensure employees adhere to Lode King's Quality Assurance Program, Employment and Safety Policies and Procedures.
Plan, implement, adjust, and maintain the production schedule and determine the human resources required. (Adjust schedule where needed.)
Recommending quality and efficiency improvements as they relate to plant production, while promoting ISO quality standards and practices.
Work with Supervisors to ensure all employees are trained and provide them with new information when it becomes available. This includes company policies, work instructions and safe work procedures.
Promote the documentation of standard operating procedures for production operations and ensure that they are adhered to.
Promoting continuous improvement (CI) through the knowledge and experience with the principles and methods of our CI program.
Be involved in your teams' Huddle Boards.
Monitor and review the performance of staff and organize necessary interventions for improvements.
Ensure efficient collaboration and co-ordination between relevant departments including engineering, human resources, procurement, distribution, and management.
Communicate with Operations Manager to help with decision making in applicable matters and in the best interest of Lode King.
Core Competencies:
The key to this position is good people skills, good written and verbal communication, and a keen eye on production efficiency.
Must show good leadership skills and be a positive role model.
Must be able to adjust to multiple demands and shifting priorities and be responsive and flexible to best serve the issue at hand.
Proficient in Microsoft Office including MS Outlook, MS Excel, and MS Word.
Planning and organizational skills are an asset.
Critical thinking and problem-solving skills.
Conflict management skills.
Ability to handle stressful situations.
Accuracy and attention to details and procedures.
Technical experience in the fast-paced manufacturing environment is an asset.
Previous management or supervisory experience required.
We thank all applicants for their interest; however only those candidates identified for further consideration will be contacted.