Production Trailer Mechanic
on , in by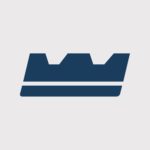 As a production trailer mechanic, you restore damaged trailers to their original structural integrity, function and appearance. You will use hand tools and power tools to remove or repair damaged parts, and properly install new parts.
Responsibilities:
Troubleshoot, repair or replace the following: electrical systems, suspensions, brake systems, landing gear, trailer frames, trailer bodies, wheels and axles, etc.
Fill in as needed in specific station(s) on the assembly line; use hand tools, power tools, equipment to assemble/fabricate parts according to specification
Read, interpret and follow basic blueprints, diagrams, engineering drawings, and other written instructions or procedures to accurately assemble equipment and products
Perform all work in accordance with quality standards and established  safety procedures
Maintain a clean and safe work area
Other responsibilities as required
We appreciate all applications, however only those selected for an interview will be contacted.