Production Trailer Washer
on , in by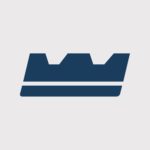 Lode King trailers are manufactured and completely assembled in-house.  Our Production Trailer Washer is responsible for washing and cleaning grain and flat deck trailers using pressure washer equipment.
Responsibilities:
Operates pressure washer equipment safely and effectively to clean a variety of surfaces
Use degreasers and chemicals according to safety labels and manufacturer recommendations
Maintains established schedule as requested by supervisor
Qualifications:
Previous manufacturing experience an asset
High attention to detail and self-motivation skills
Safety oriented
Physical Requirements:
Must be able to regularly lift up to 25 lbs and work in a fast paced environment
Regularly perform repetitive tasks, high physical activity
Comfortable working at heights and safely moving in and around trailers, hoppers and rolling platforms
Use proper PPE as required
We appreciate all applications, however only those selected for an interview will be contacted.