Trailer Repair Mechanic
on , in by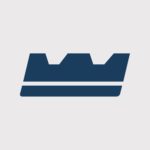 The Trailer Repair Mechanic position is responsible for restoring damaged trailers to their original structural integrity, function, and appearance. Completes warranty repairs and insurance crash repairs by using hand tools and power tools to remove or repair damaged parts and properly install new parts.
Key Responsibilities:
• Service and repair or replace the following: electrical systems, suspensions, brake systems, landing gear, trailer frames, trailer bodies, wheels and axles, etc.
• Read, interpret and follow basic blueprints, diagrams, engineering drawings, and other written instructions or procedures to accurately assemble and repair equipment and product.
• Perform scheduled maintenance on trailers.
• Perform all work in accordance with quality standards and established safe work procedures.
Qualifications:
• Knowledge of shop equipment
• Ability to read and use measuring devices like tape measure.
• Proven mechanical and problem-solving skills are required.
• Accuracy and attention to details and procedures.
• Ability to use thinking and reasoning to solve a problem.
• Previous experience with trailer repair and maintenance an asset.
• All hand tools are provided.
Physical demands and abilities:
• Ability to regularly lift and/or move up to 30 lbs, occasionally lift and/or move up to 50 lbs.
• Will be required to be on feet most of the day, reach within hands and arms length, stoop, kneel and crouch.
• Frequently exposed to vibration through the use of hand and power tools.
We appreciate all applications, however only those selected for an interview will be contacted.