Transport Trailer Technician
on , in by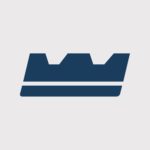 The Transport Trailer Technician will be certified to service, repair, assemble and maintain transport trailers as registered under The Highway Traffic Act. This position works in our Final Finish Bay and performs all final relevant assembly and tire alignments for trailers using a variety of hand and power tools, including checking and adjusting of assemblies.
Key Responsibilities: 
Fit and assemble prefabricated or purchased parts to trailer
Move and align subassemblies and components
Completes wheel alignments
Inspect parts, subassemblies and finished product to ensure quality
Complete all final Provincial Safety checks and completion of all applicable paperwork and signoffs
Reviews and follows all work-specific assembly instructions and part-specific engineering information, set-up information and/or related work instructions to understand appropriate work process and quality requirements for completed product
Physical Requirements:
Ability to regularly lift and or move up to 30 lbs, occasionally lift and/or move up to 50 lbs
Will be required to be on feet most of the day, reach within hands and arms length, stoop, kneel and crouch
Frequently exposed to vibration through the use of hand and power tools
Physically demanding
Core Competencies: 
Excellent use of the English language, both verbal and written
Should be a certified Transport Trailer Technician or Mechanic; will need to be certified under MPI to complete the final safety checks
Ability to read and use measuring devises like tape measures and basic math knowledge
Proficient in computerized systems
Proficient in Microsoft Office, including excel, word and MS outlook
Accuracy and attention to details and procedures
We appreciate all applications, however only those selected for an interview will be contacted.