2022 Renown B-Train Featuring JP Rail
on , in
Product Updates
by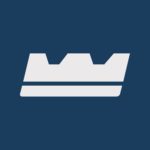 2022 marks the sixth anniversary of the JP Rail offering in our Renown series trailer. This trailer has become one of our best-sellers on the road today. The intent was to offer a low-maintenance, lightweight combo trailer which is why we redesigned the entire trailer to add the JP Rail to the side of the trailer.
Walkthrough Video
The 3″ × 4″ aluminum tubing side rail is paired with aluminum crossmembers as opposed to steel. In addition to having fewer issues with corrosion, we were able to shed over 1,000 pounds from the steel versions of the trailer, allowing you to carry more payload on the trailer.
The JP Rail is an extruded piece of aluminum that runs the entire length of the trailer. Stake pockets are available with either 24″ or 48″ spacing. If you want to add optional tie-downs or chain pull-outs, you'll need to select the 48″ stake pocket spacing.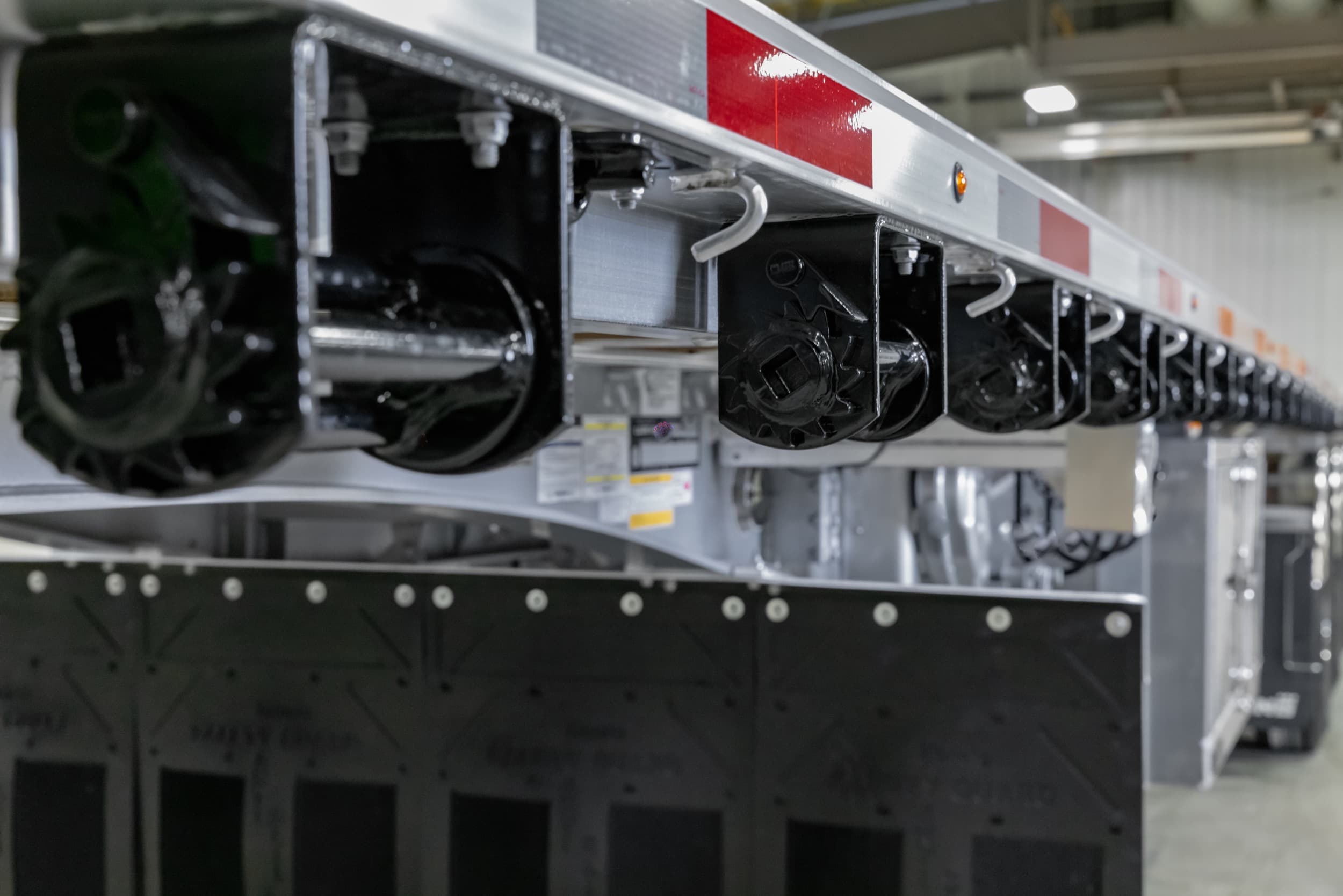 Standard crossmember spacing on this trailer is 16″; however, we do offer 12″ spacing as well.
Flooring
This trailer comes standard with premium fir flooring for the best combination of durability, overall weight, and cost. Hardwood and aluminum flooring options are also available.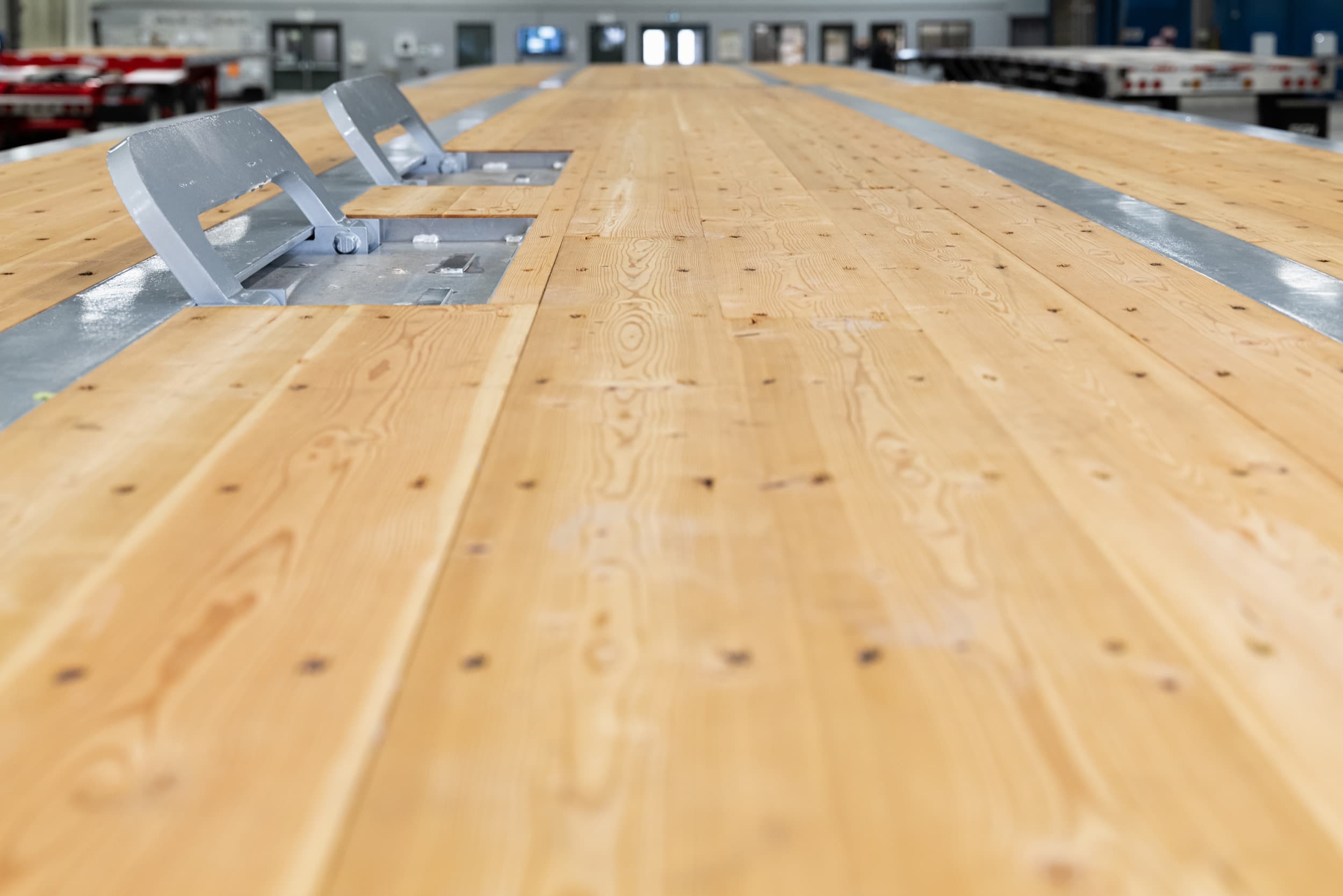 Lighting
All lighting is supplied by Truck-Lite, with several lighting options available. The trailer we're featuring has our 'Option B' light package, which features a secondary light that can act as a clearance and midturn light as well. An optional feature is our pull-out lights located on either side of the trailer at both the front and the back to give more visibility when hauling wide loads. When not in use, the pull-out lights slide in and are protected from any debris flying around the tires.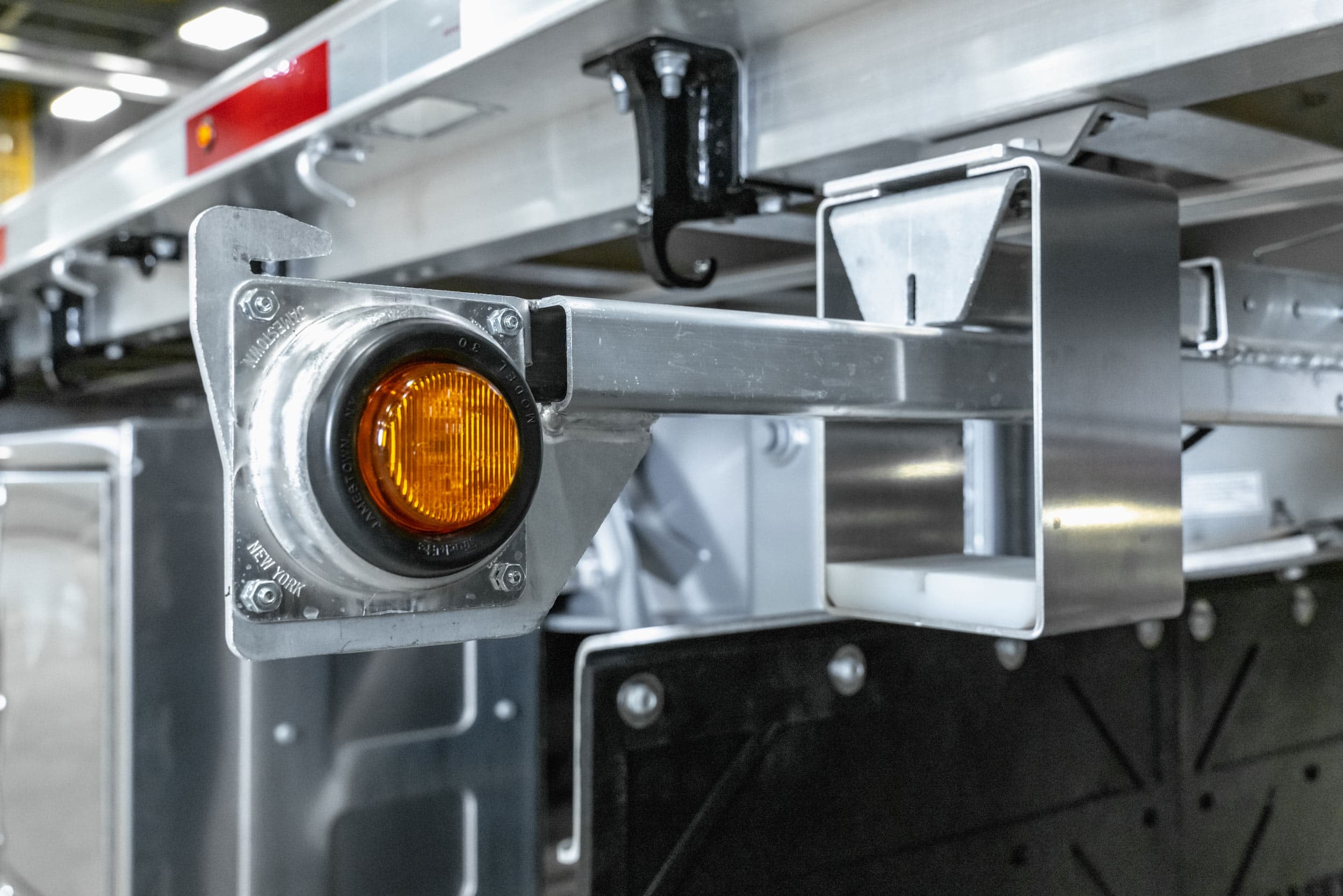 Unique Features
This 2022 Renown flatbed features bolt-on winches and J-Hooks; no welding is required to replace components.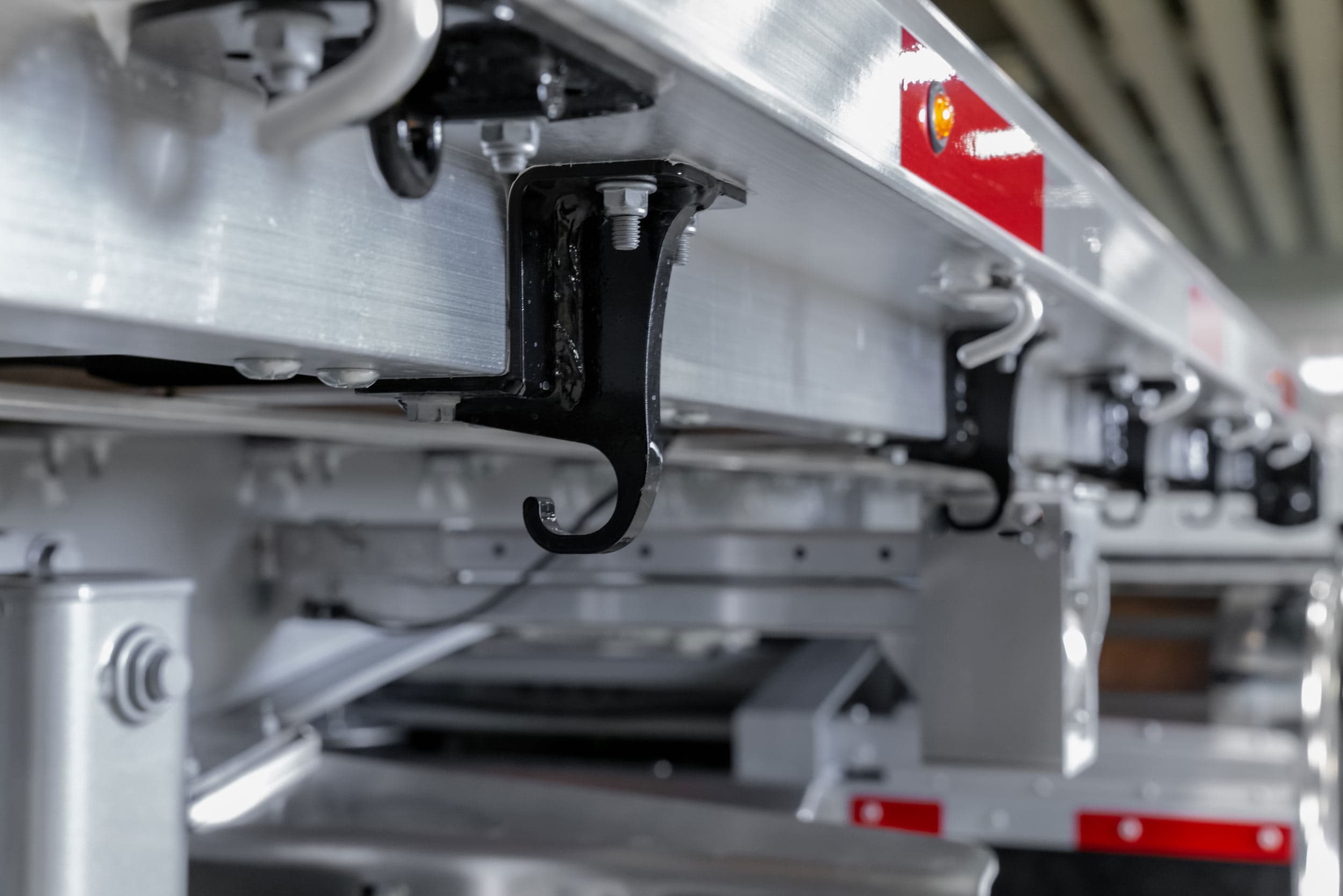 Options
Toolboxes are available in several widths and finish options.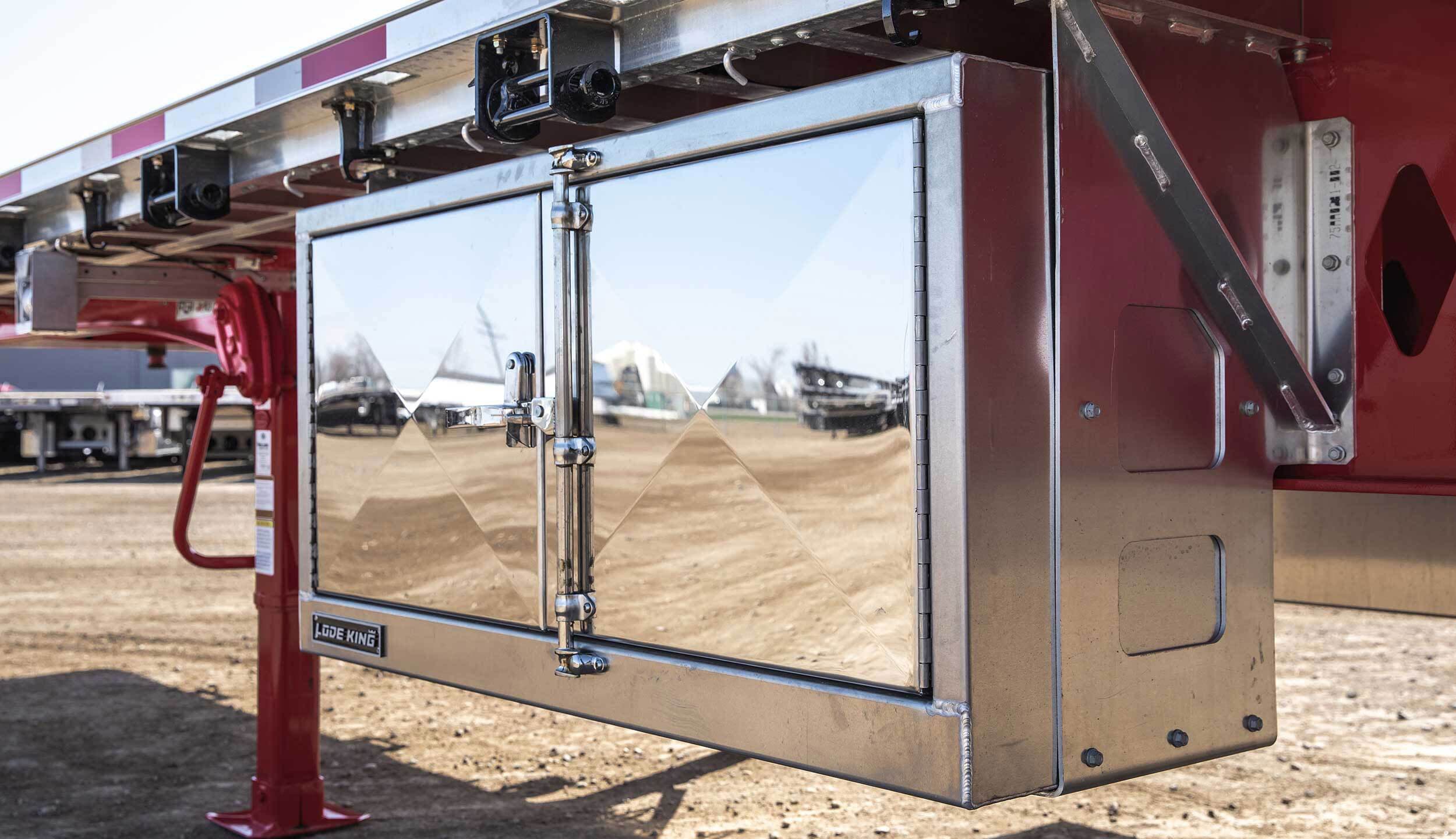 We offer several different Hendrickson Intraxx suspensions.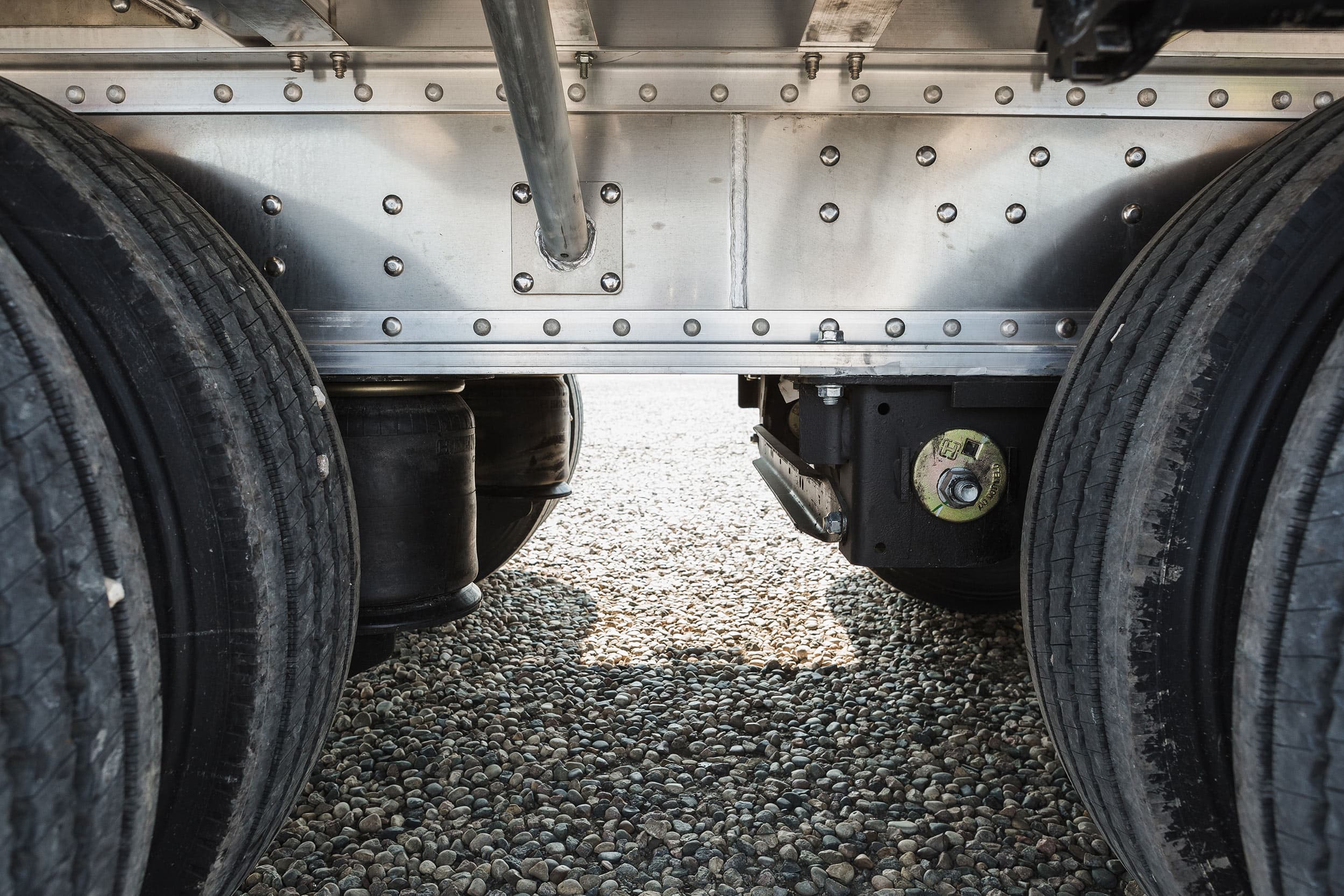 The Hendrickson TIREMAAX Pro Inflation System is an excellent option for improved tire life. This system ensures all tires remain a consistent pressure.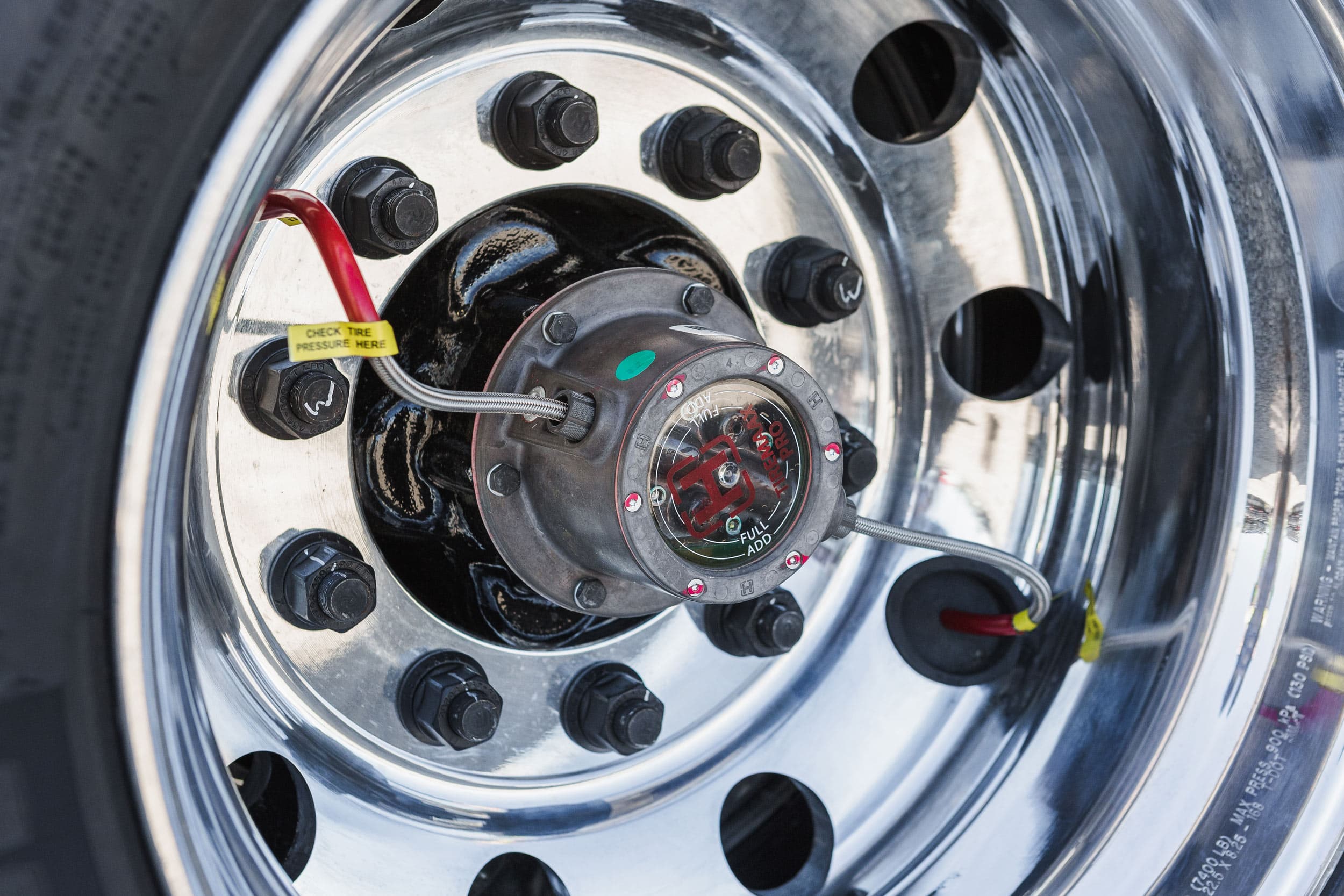 Fenders
Fender mounts are now stainless steel and are mounted to the main rail of the trailer. This change creates a cleaner look and enhances the ability to shed rocks, debris, or snow.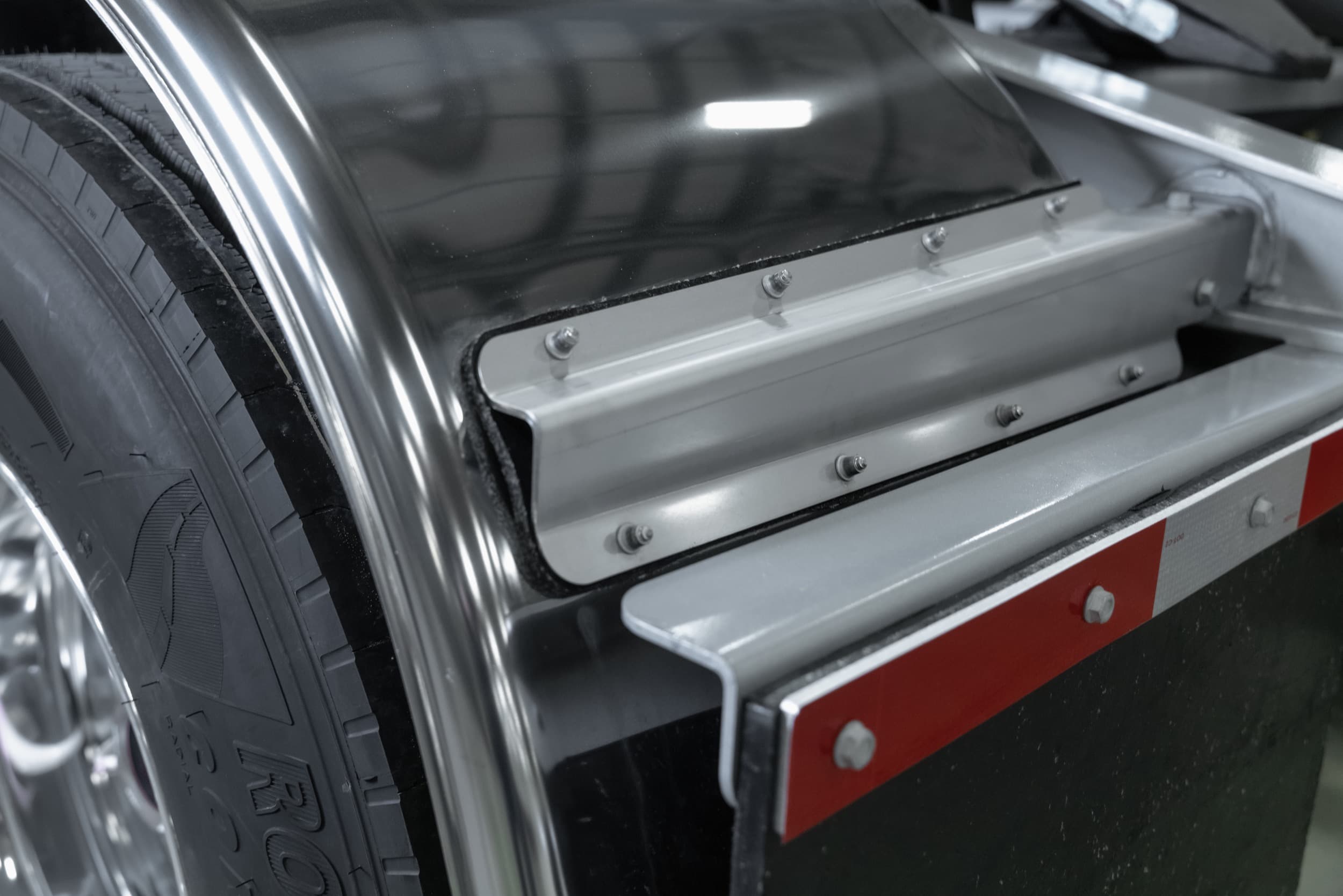 Built into the rear bolster of the trailer is a dunnage rack. This rack features an open-grid design that lets any gravel or other material fall through, avoiding build-up.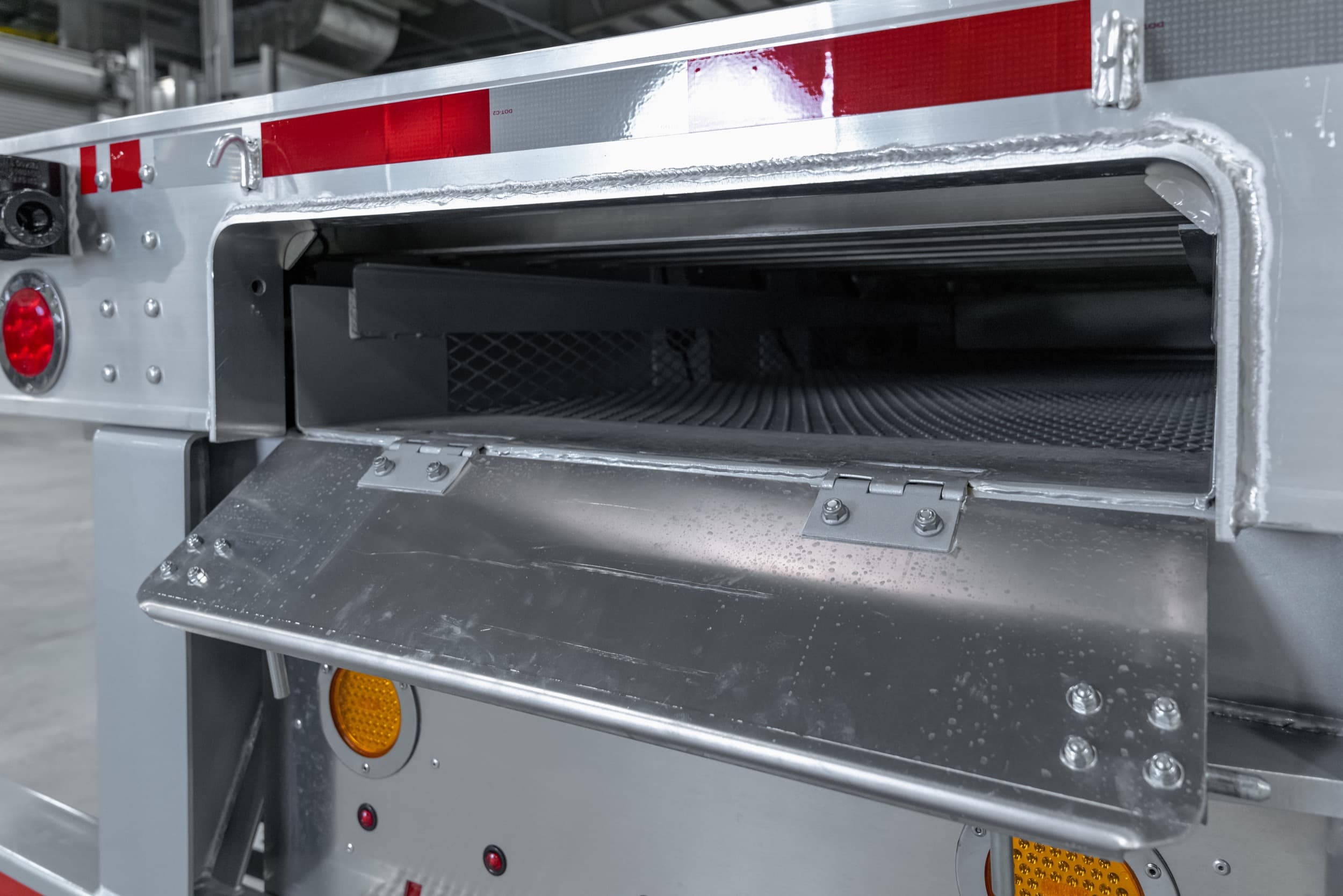 Finally, we updated the airlines. Curly airlines have been replaced with woven-together airlines, which provide a safer work area between the decks of the two trailers.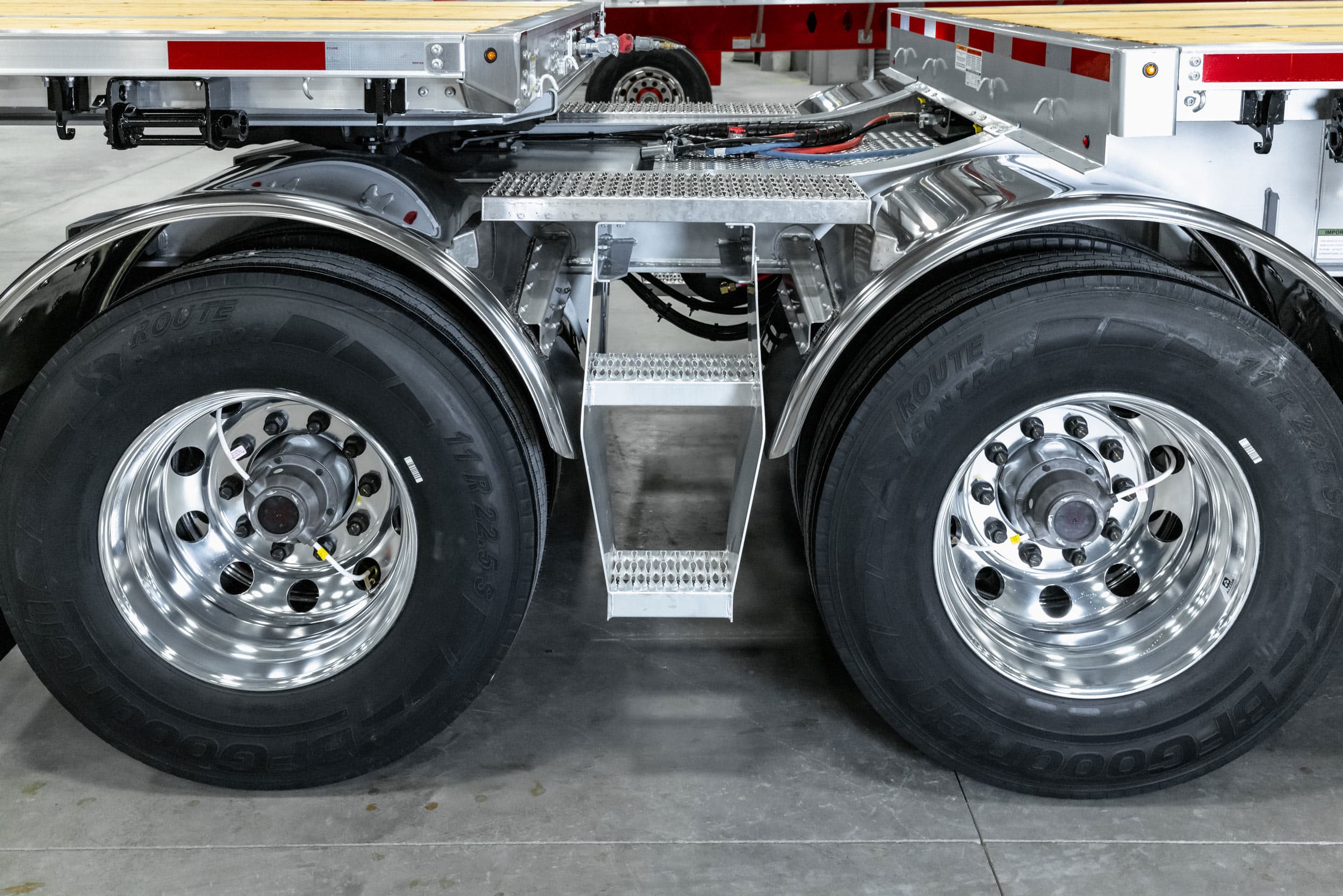 Build & Configure Yours Today
Build & configure a Lode King Renown flatbed to fit your specific requirements and even send your configuration to your nearest dealer for a quote.