Lode King comes to Farming Simulator 19
on , in
Company News
by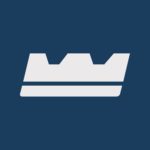 Farming Simulator 19 has added Lode King's Distinction series, which is available now on Mac, PC, Xbox One, and PlayStation 4 for all farmers, gamers, and farming enthusiasts. This game is a realistic farming simulator with management options, large sandbox maps, various fields, and you can choose from more than 300 real-world vehicles and farming equipment to play with. Farming Simulator 19 by GIANTS Software has been labeled as the "deepest, most complete farming simulator ever" (Gamasutra). The Farming Simulator franchise has attracted millions of players over the years with progressive gameplay and rewarding management all within farming and agriculture.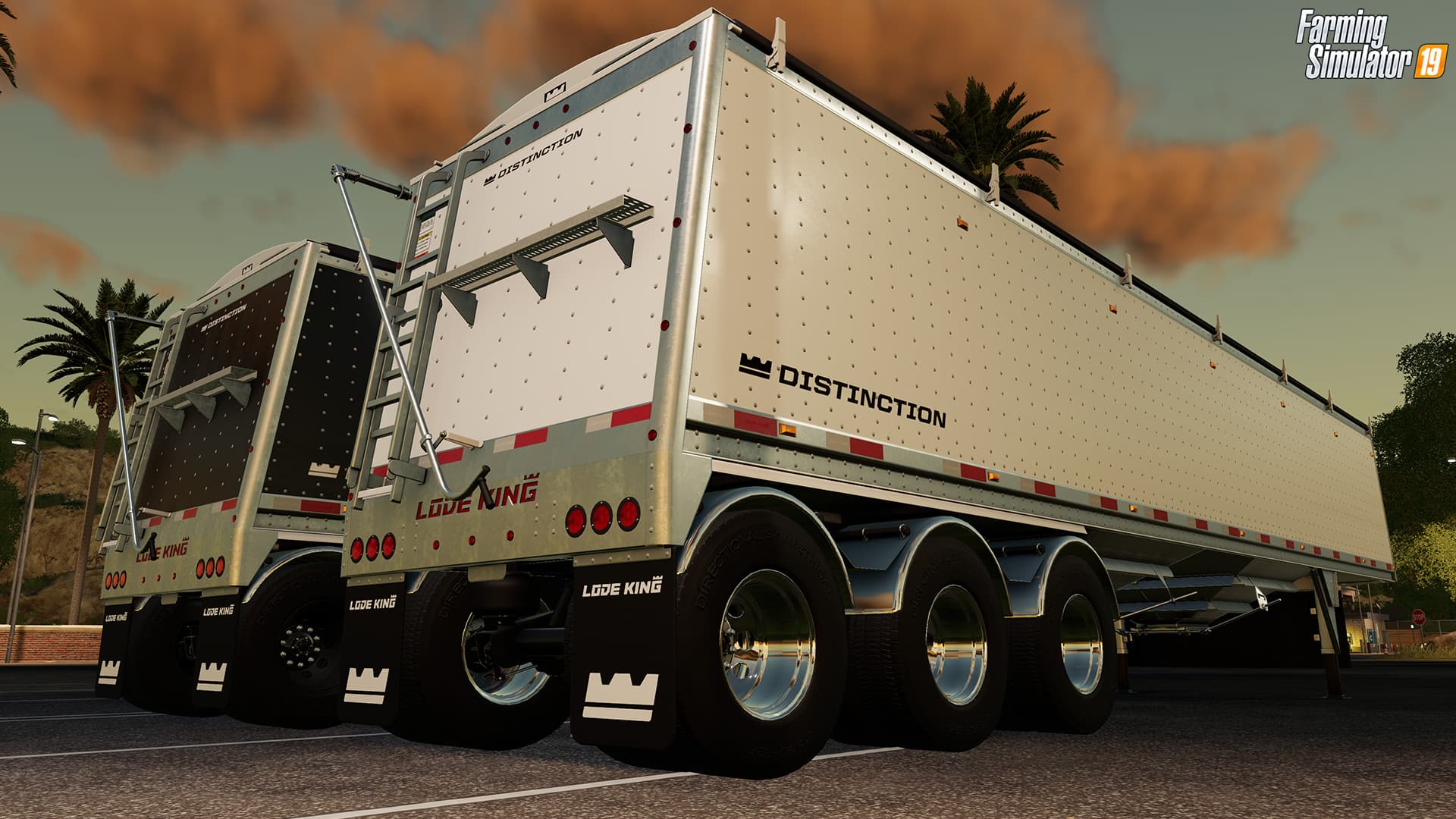 This game puts the player into the drivers and decision-making seat of modern North American and European farming. Watch the announcement trailer from E3:
In this game, you can begin with no property but plentiful resources to build a farm of your dreams. Or you can go with a more realistic approach starting with a small farm and limited resources. The choice is yours, along with which crops to grow, animals to tend to, and missions to attempt. Want to farm with friends? Farming Simulator 19 has the ability to cooperate or compete with up to 16 players (6 on Xbox One or PS4) on the same map.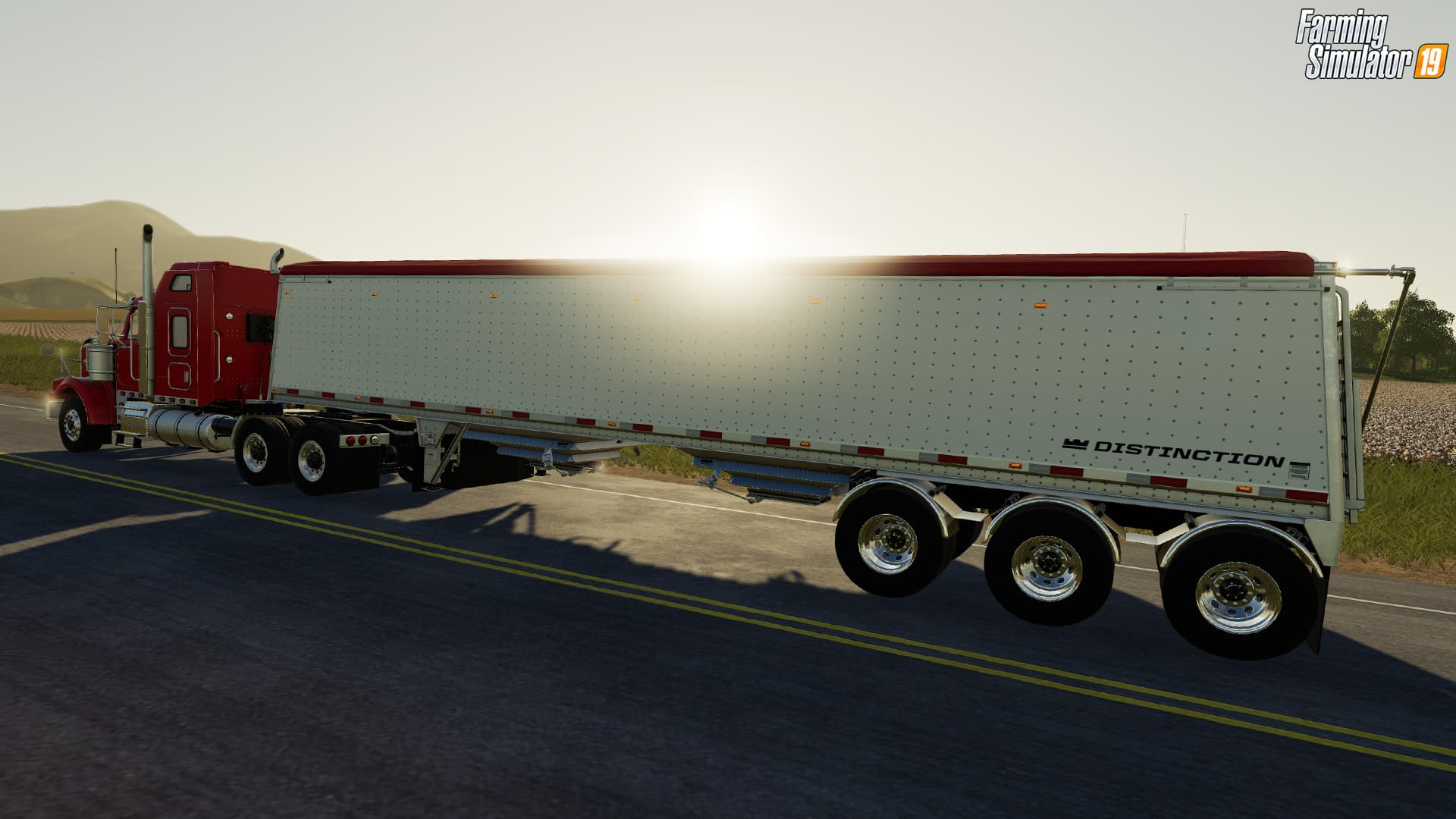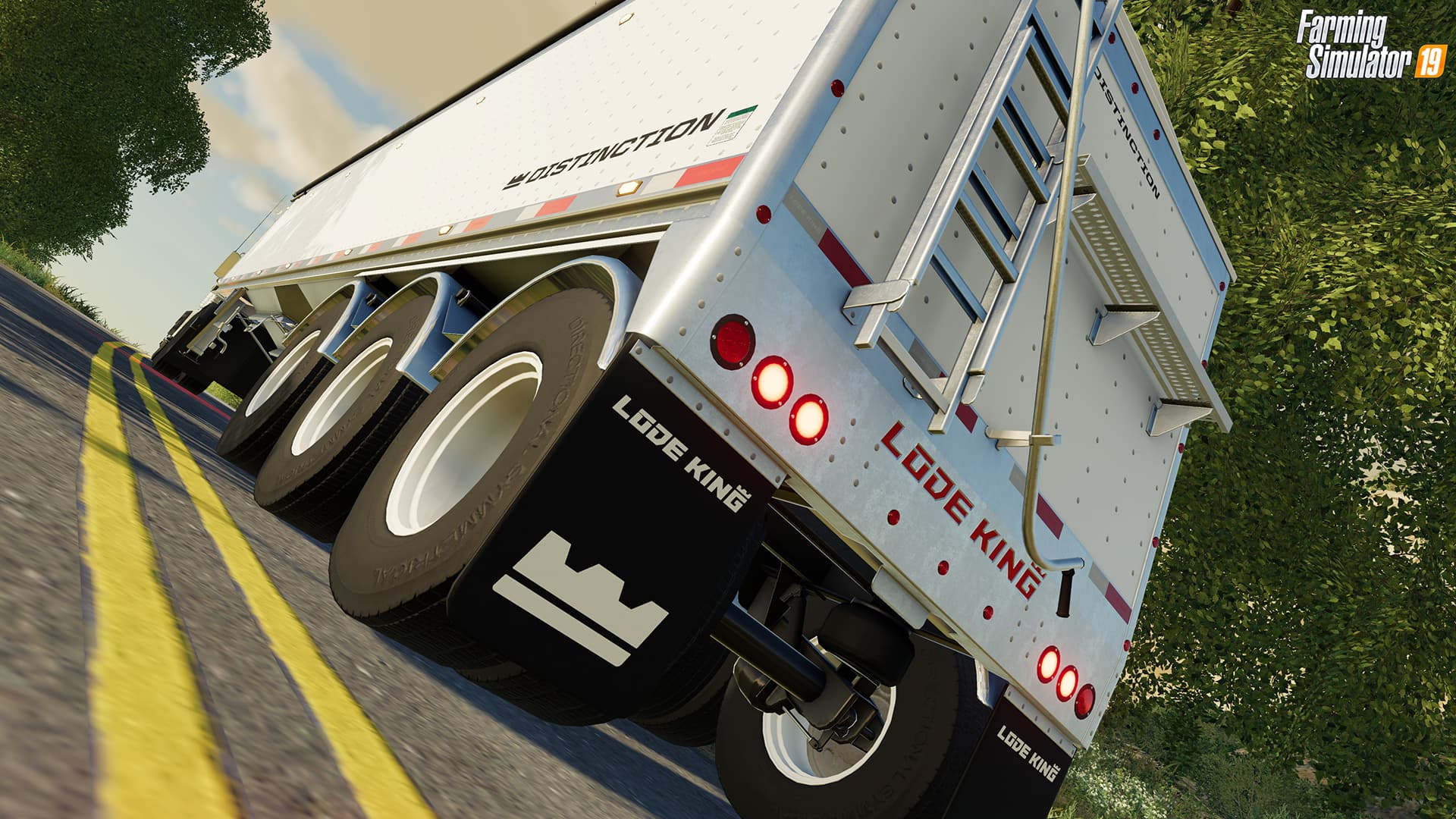 Below is a look at the in-game configurator where you can customize the Distinction trailer to your liking at the dealership, similar to our new online configurator.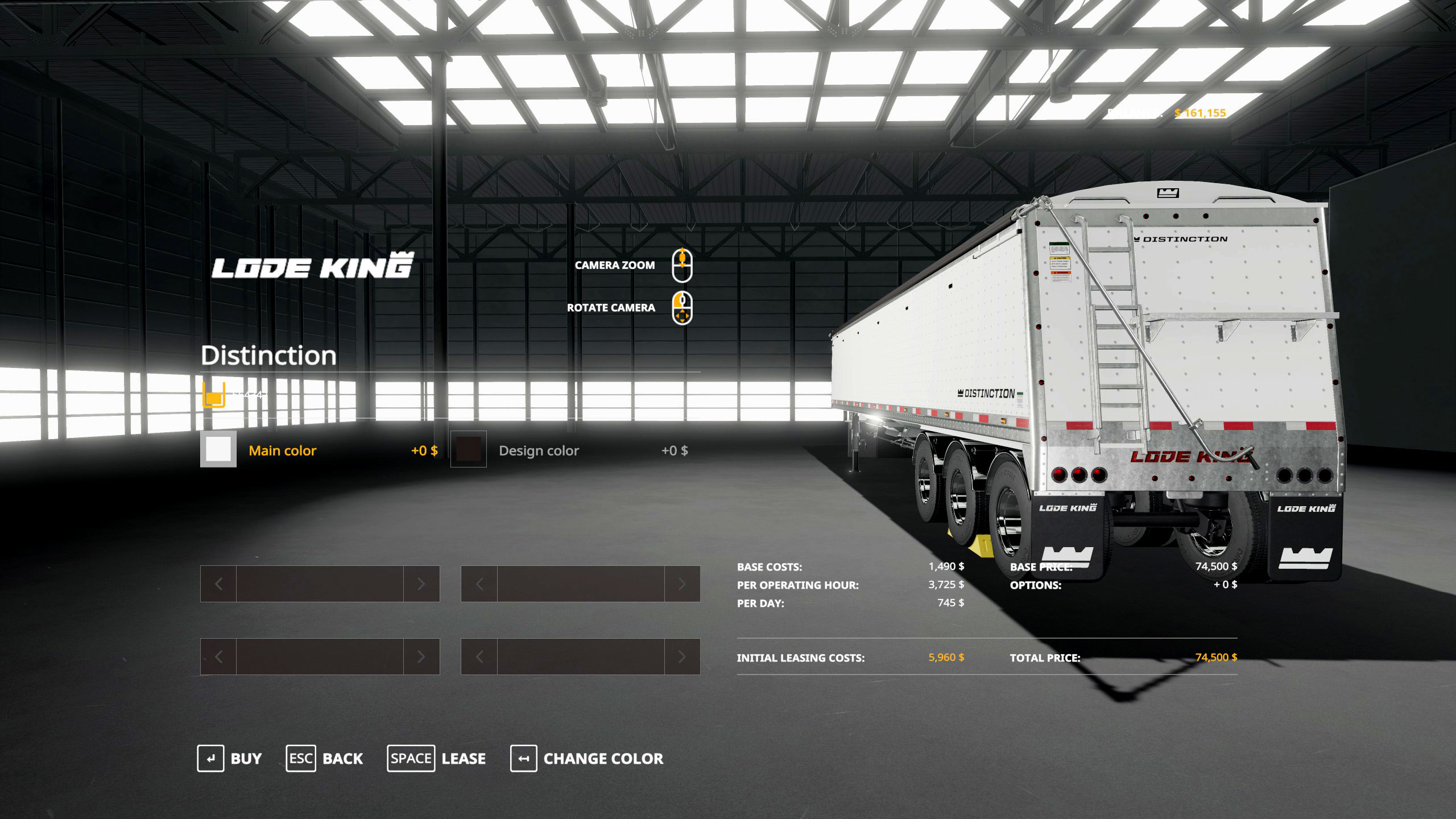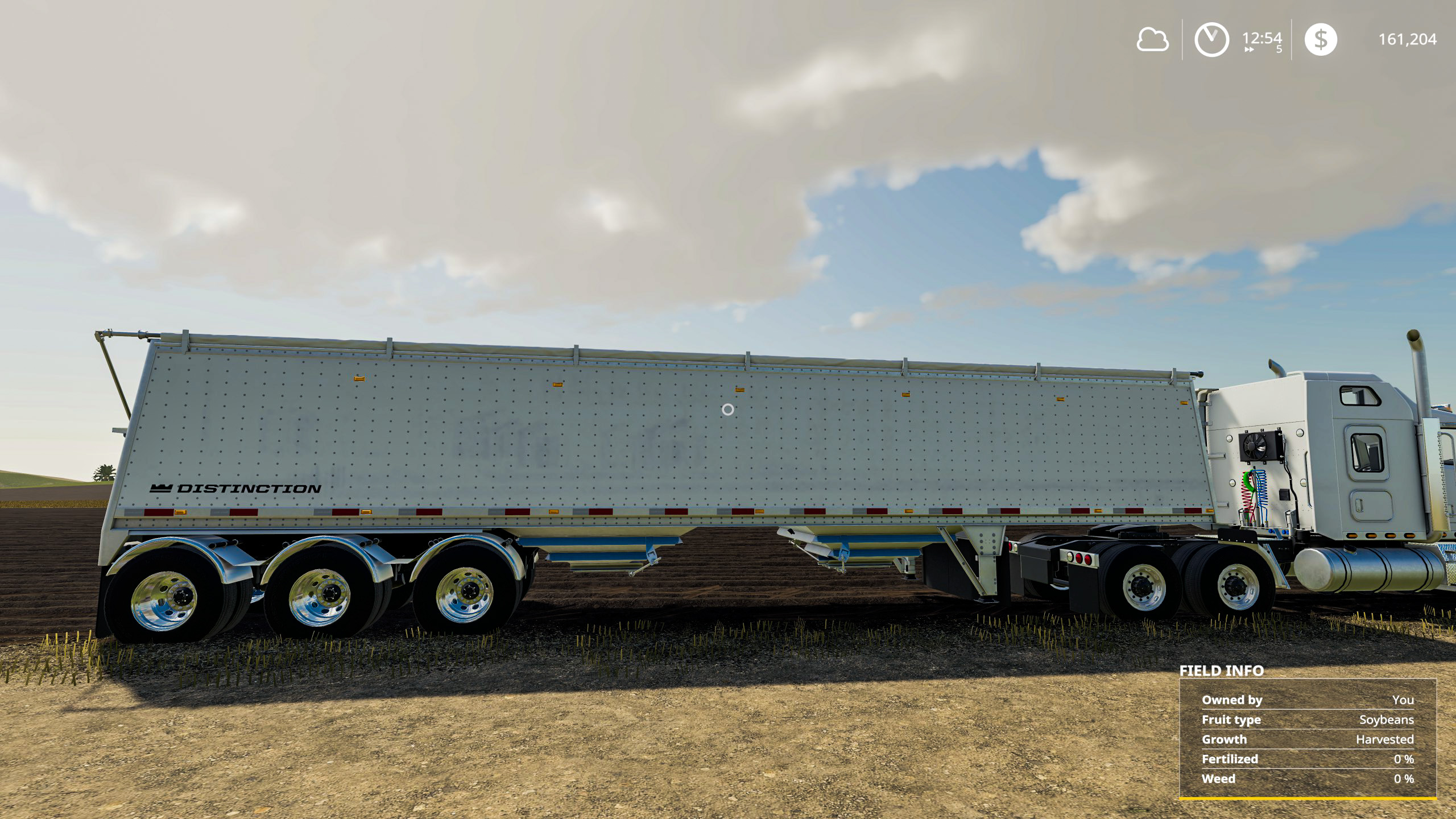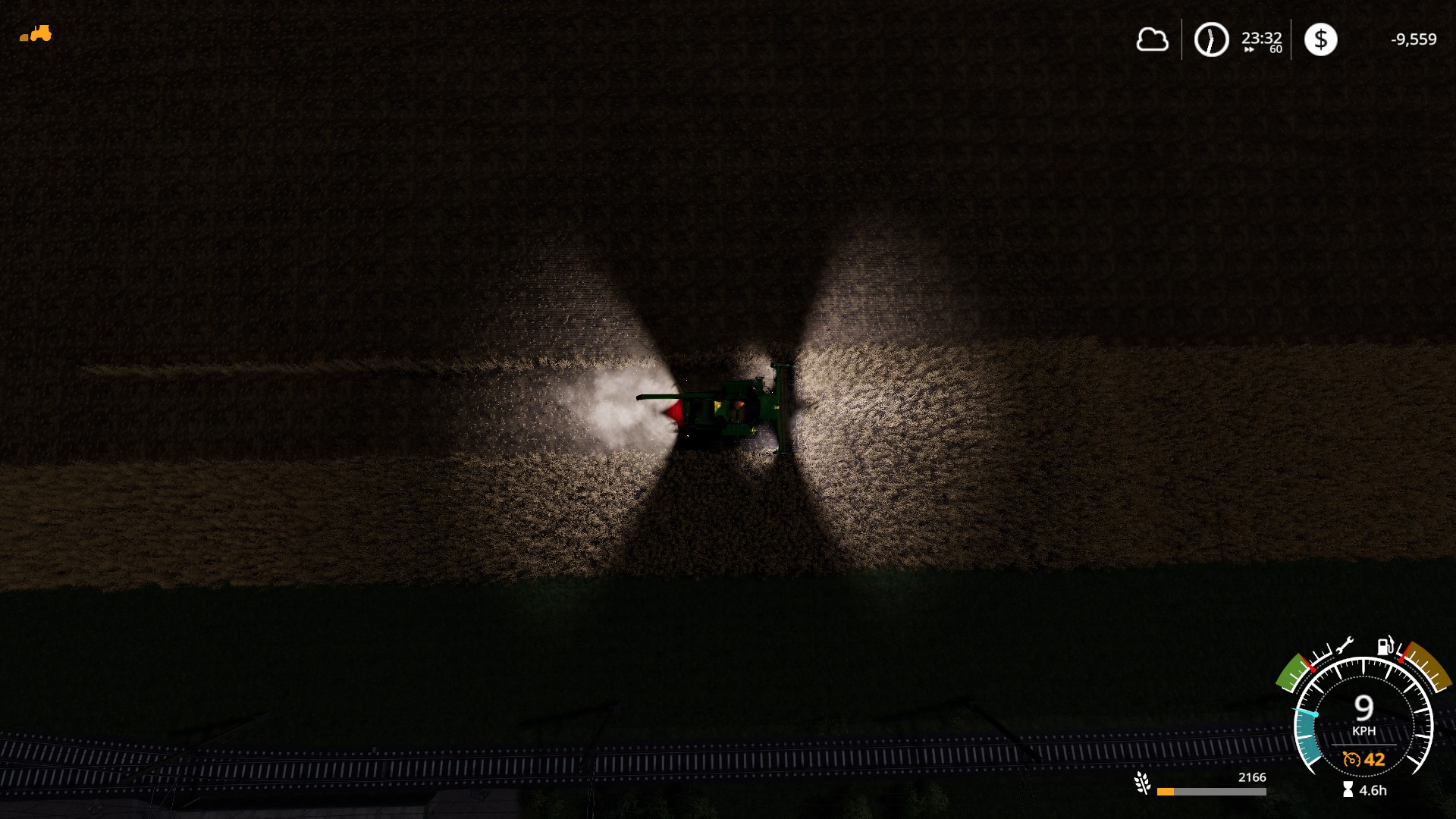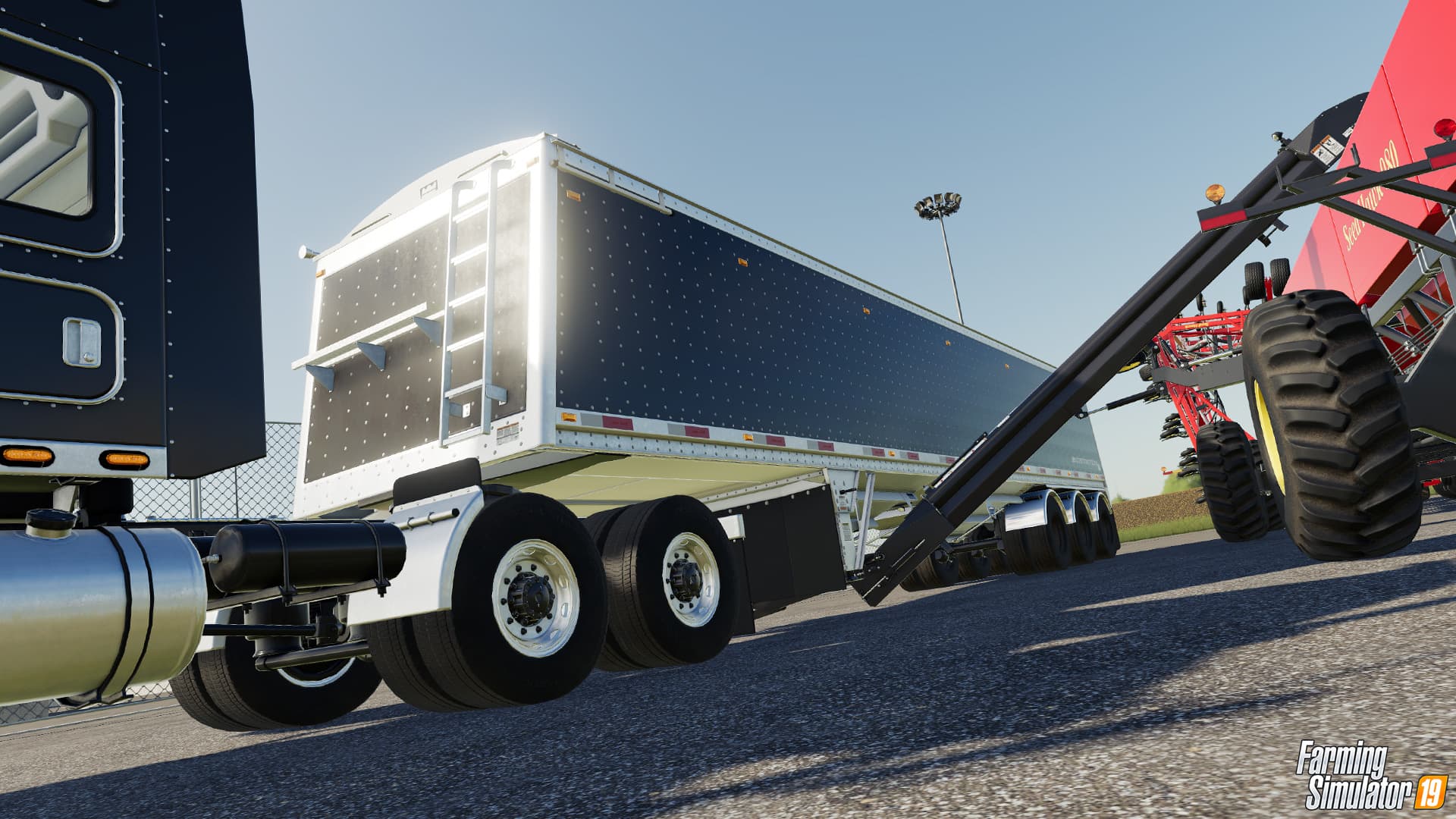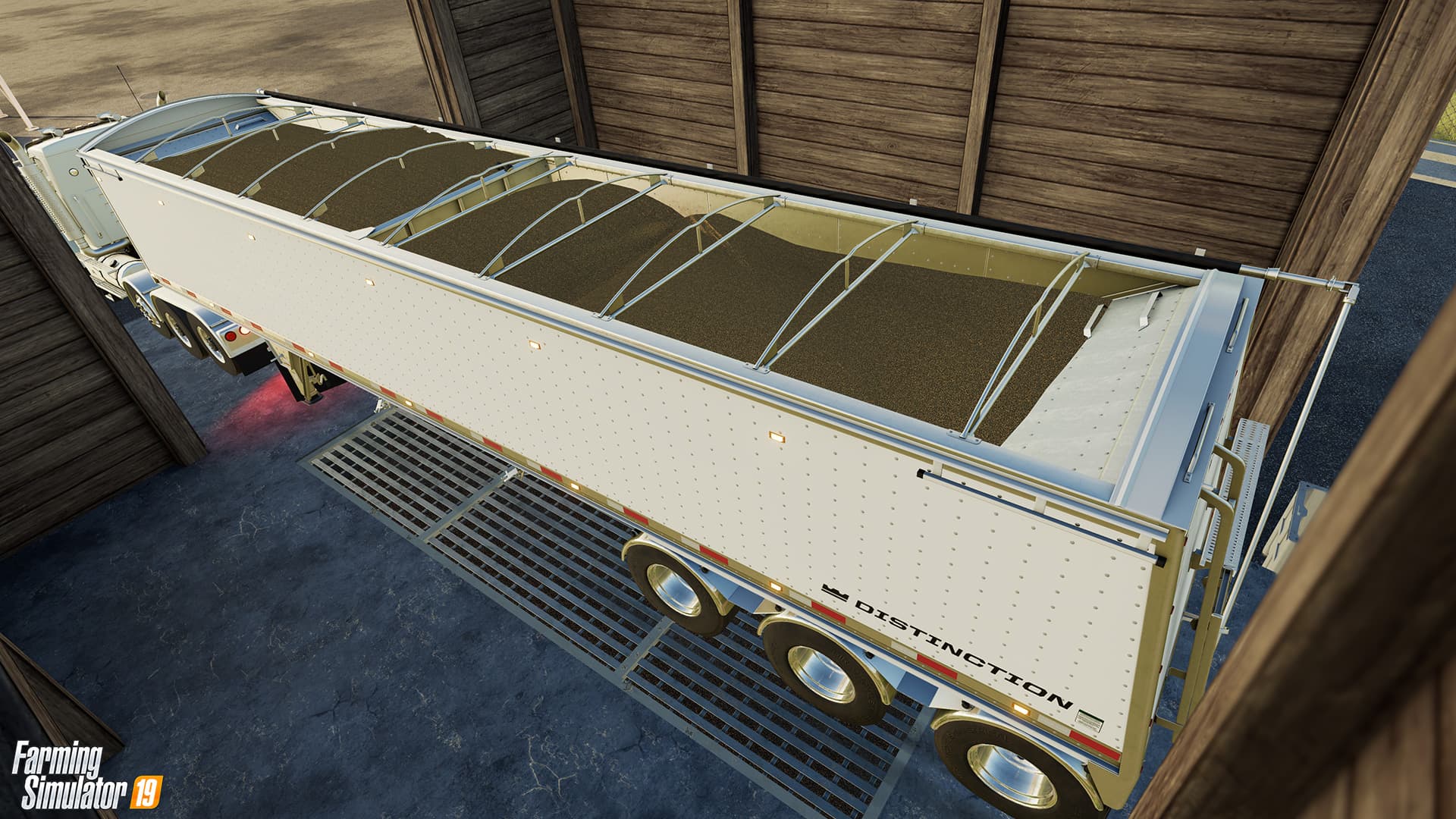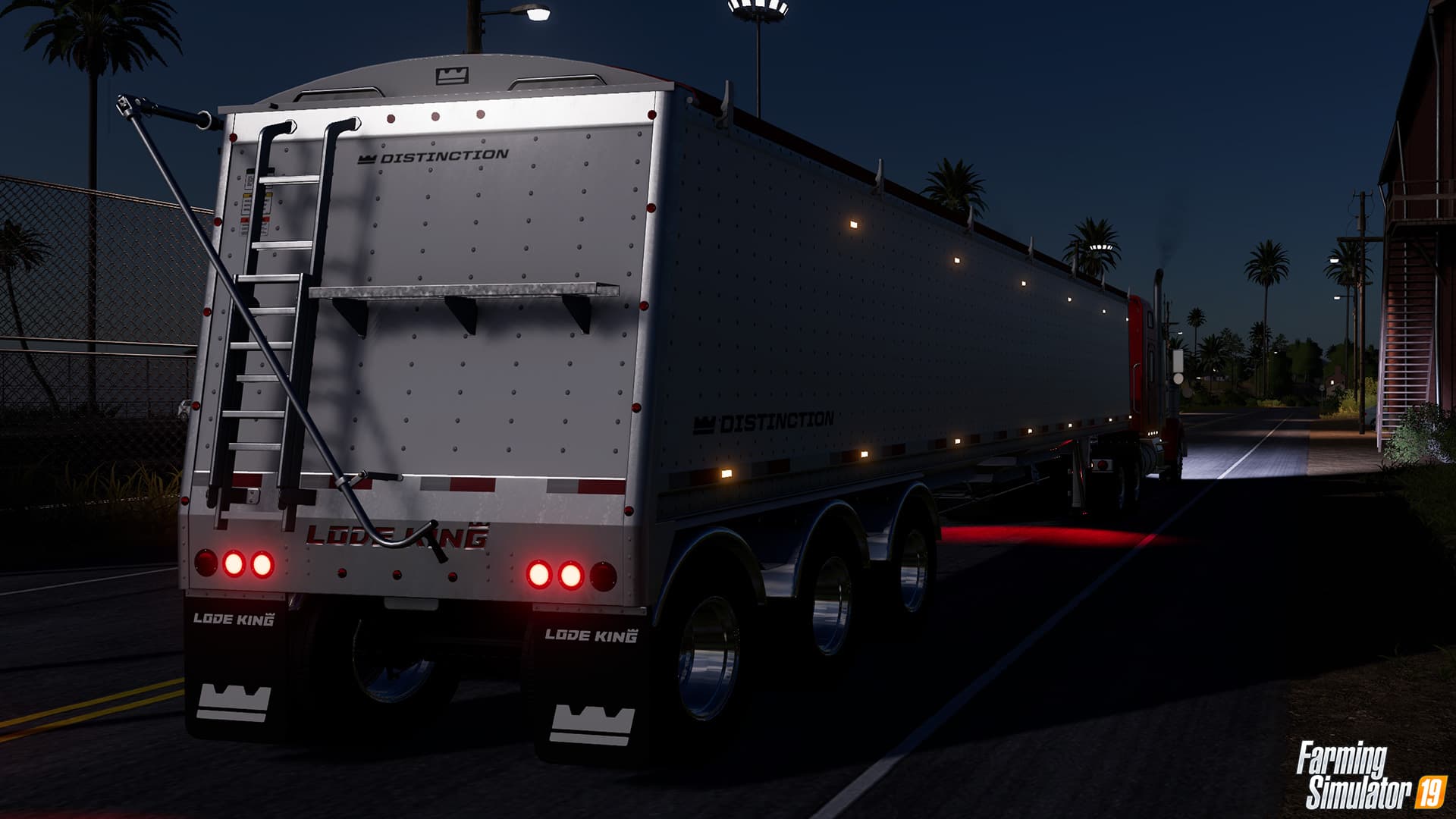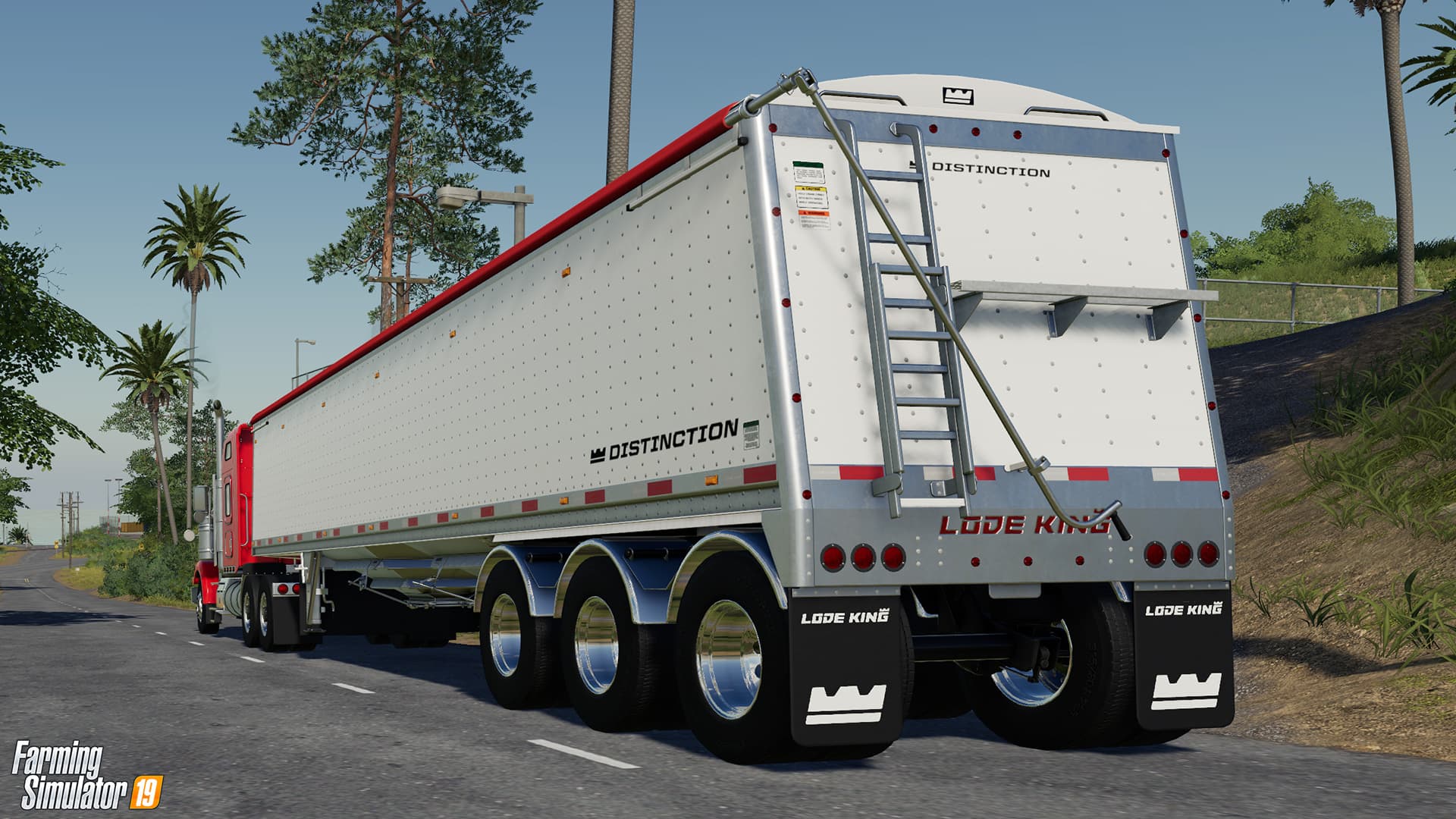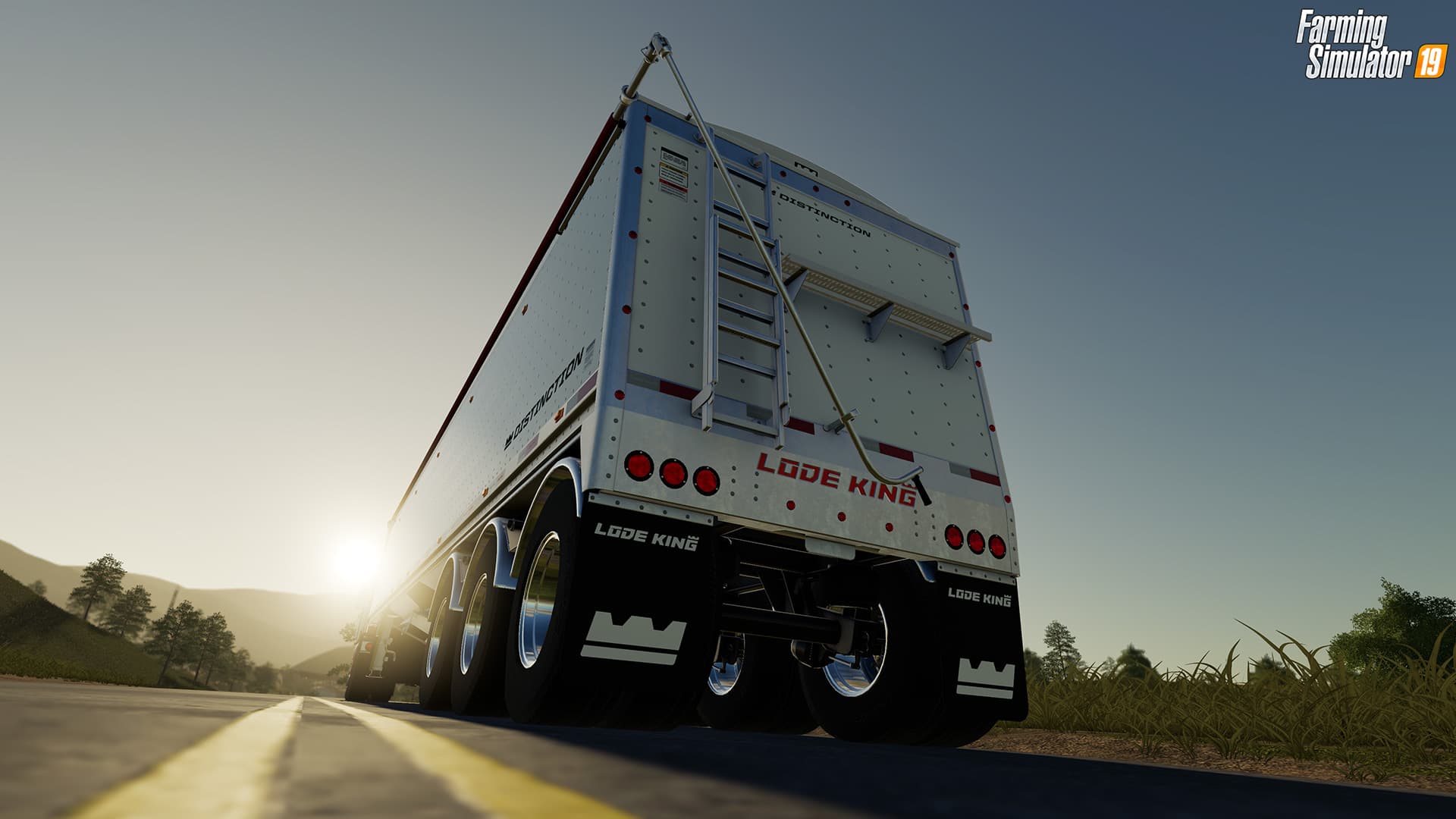 Lode King's Distinction trailer has been added alongside other well-known brands, including John Deere, Case IH, New Holland, Challenger, Fendt, Massey Ferguson, Valtra, Krone, Deutz-Fahr, and many others.